Big Butz BBQ Sauce
Out of the woods and onto the grill!
Did you know?
All of our BBQ Sauces are Gluten Free!
Newsflash
Got a great recipe using Big Butz BBQ Sauce or a new idea you think someone should try out? Let us know!
Written by Tom
Wandering aimlessly through the grocery store, trying to think of something new to make, I came upon a sign saying that shrimp were on sale. That got me to thinking, I haven't done much with shrimp in a long time and certainly hadn't done them on the UDS before. Of course, I naturally jumped to thinking about wrapping them in bacon but, I wanted to try to do something a little bit more original than that. Wanting to have something that would possibly add to the flavors but not overpower the shrimp, I came up with the idea of using chicken. But what to call them? Shrimp + pig product + chicken = Shigen! And then further thought on it made me like the name even more so, here is the line up. 16-20 raw pealed shrimp, 2 chicken breasts large cubed, 1lb of No-name Maple thick cut bacon, 1/4 cup of rub, and some Hot BBQ Sauce for dipping.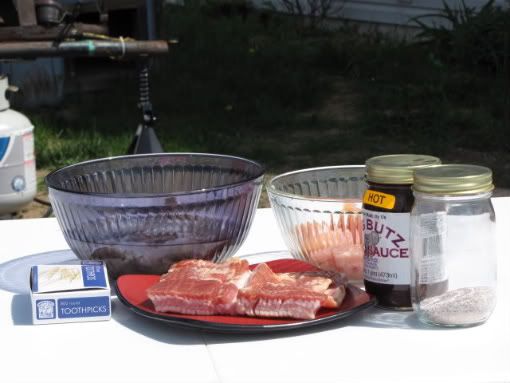 Started off by mixing the rub into the chicken.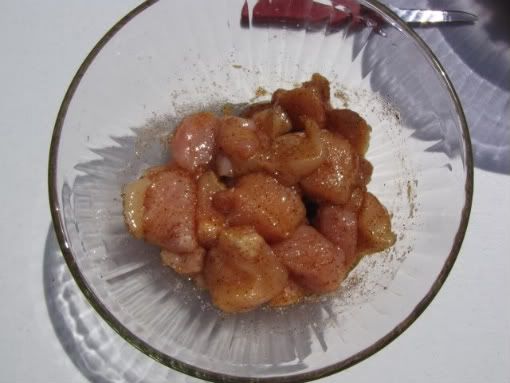 Then sliced along the vain in the shrimp almost all the way through.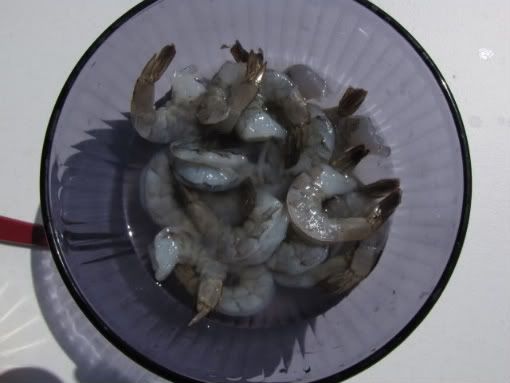 Then the chicken was stuffed into the vain of the shrimp.
Then the whole thing got wrapped in a half strip of bacon and toothpicked in place.
From there it was onto the UDS at 240 for about 35min.
Here they are all nice and pinked up and read to come off.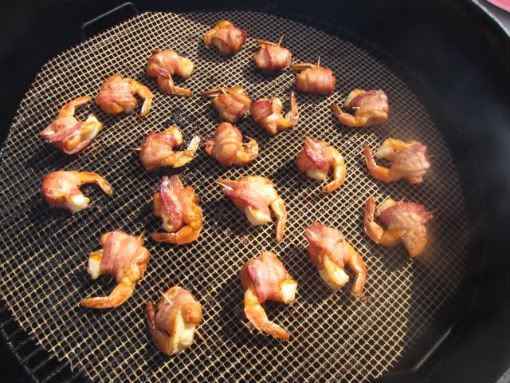 Ready for their close up.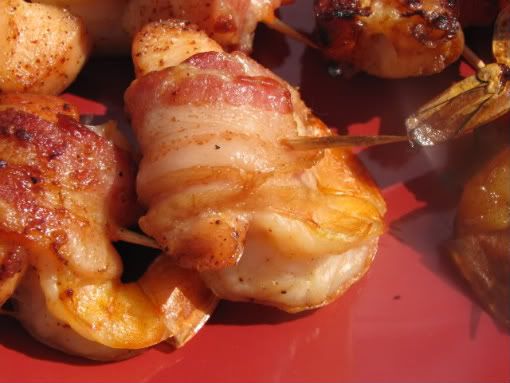 Just put some of the Hot BBQ Sauce for dipping on the side and they are good to go!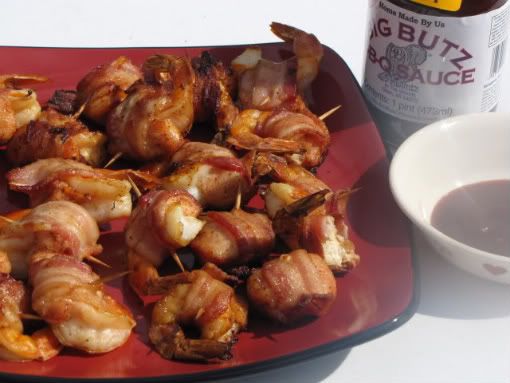 The thing I love best about this recipe is that you can prepare them with any sort of flavor profile you like. The chicken absorbs up whatever flavors you like while the shrimp gets the nice bacon and smoke taste on the outside with that great sweet shrimp taste the further in you go. You could also glaze them with any sauce or jelly you would like. It's a great light treat. I like leaving the tail on them, so you can pull the toothpick out but still have a handle for dipping.