Deep in the Sauce
It's about sauce, food, & everything else.
| | | | |
| --- | --- | --- | --- |
| Garden Snarfing: Grilled Corn on the Cob | | | |
Written by Tom
Saturday, 20 August 2011 08:44
Some years it seems like the veggies are never going to be ready in our garden. This year we've gotten bumper crops in at all different times but, it seems like once the plants start producing the never stop!
when it was going to be ready. This week my wife has already bagged up 10 quart sized bags of kernels for freezing and picked atleast 2 dozen ears we've eaten right off the cob. Most of which were last night, when I got a call to pick up some brats on the way home from work along with hotdogs, buns, and chips. Lucky for me, not only do I happen to drive past a small grocery store on my way home but, an award winning sausage maker/meat shop!


I picked up some regular brats and some cheddar brats. With all the varieties of brats and other sausages that Louie's makes, this almost fealt criminal but, it's what the people requested. When I got to my In-Laws/neighbors, my wife had already fired up their gasser and was soaking the corn. I put the brats on the upper rack and turned the heat down to try to cook them as indirect as possible but, keep the grill ready for when the corn went on. About 5 minutes later, the corn joined the party.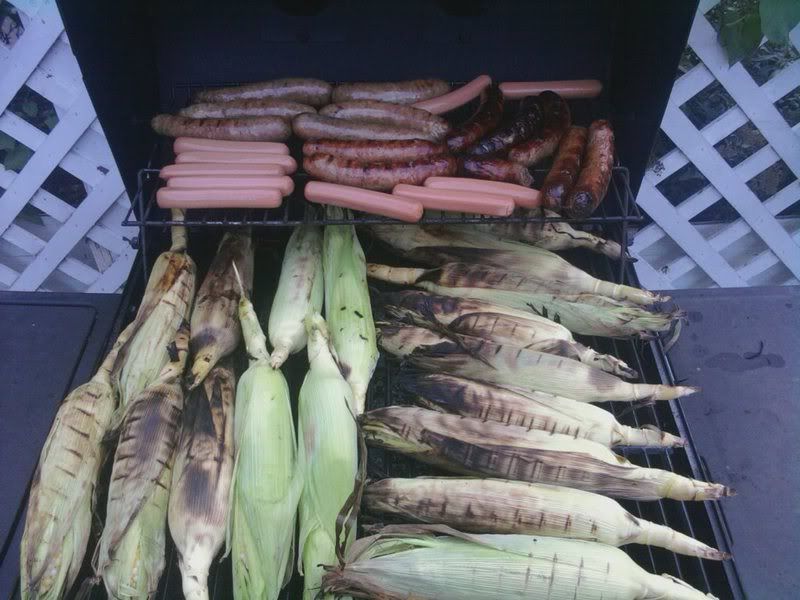 After about 20 minutes on the grill, the corn came off and the brats were mostly ready to go.
Not wanting to waste an opportunity, I figured this would be a good time to conduct some rub on corn research so I proceeded to try out our 3 rubs on them.
Pig Pollen: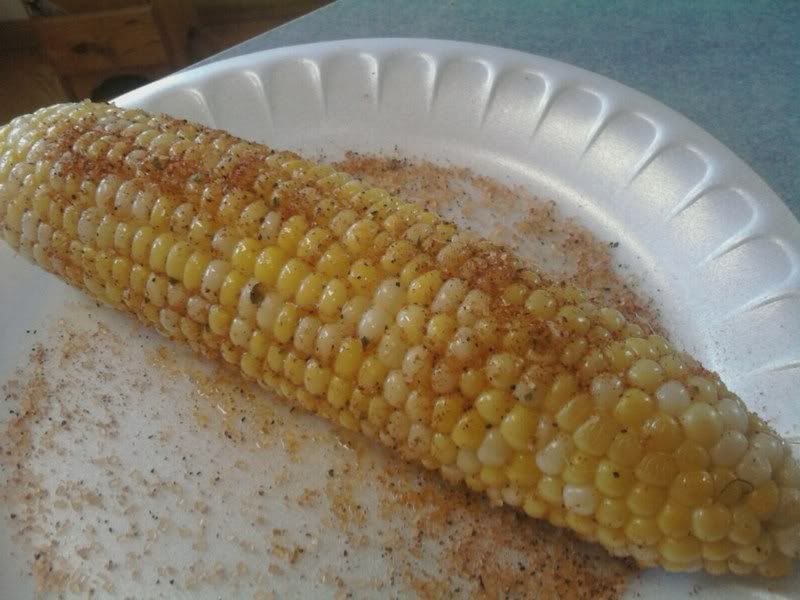 Chicken Dust: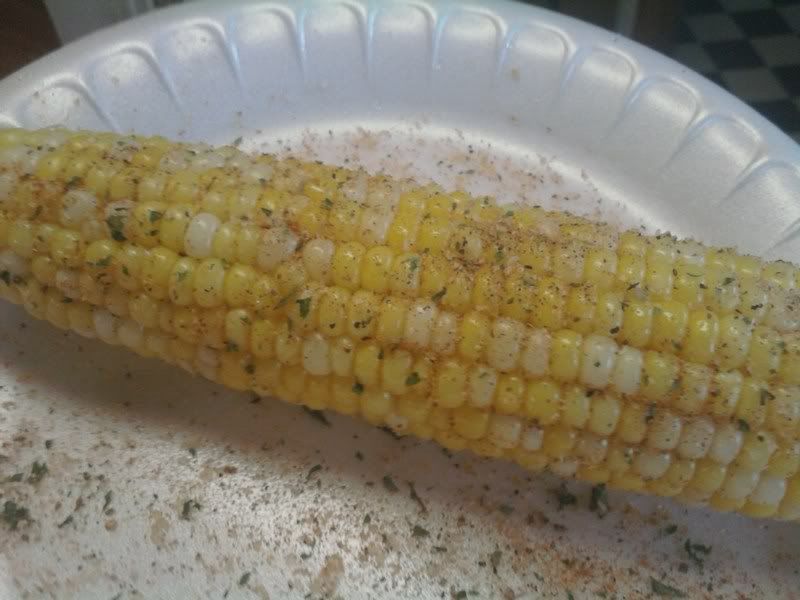 Cow Pow: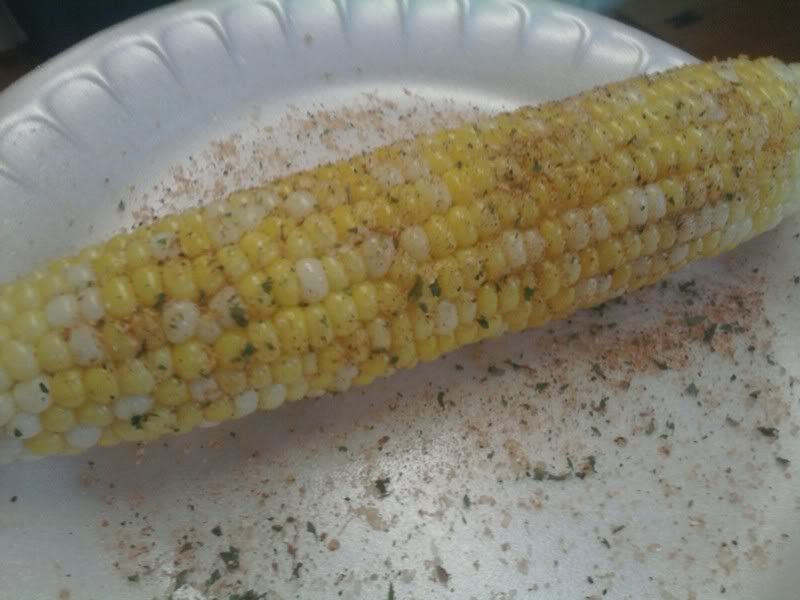 In the end I decided that although the Pig Pollen gave some very interesting flavors, the Cow Pow by far paired up the best.
As for the brats, they were absolutely farkin fantastic! I even managed to catch a bit of a ring from the corn smoke and top rack indirect method.


I have a feeling, I'm about to be eating a bunch more corn though. Wonder what will be the next veggie bumper crop to come in.  
Thanks for looking!