Deep in the Sauce
It's about sauce, food, & everything else.
Written by Administrator
I've fallen off the blog for a couple of weeks now, there was a bit going on with the Holidays and all of my duties that go along with it (BBQ Santa). Let's just chalk it up to being on vacation. But, I did have chance to cook upsomething special for this blog entry.
I was fortunate enough to receive a Berkshire Rib Roast for the Holidays. I thought about cooking it up as the whole roast but, Tomahawk chops sounded really good. My 4 main ingredients for this meal ended up being: Berkshire Tomahawk Chops, Russet Potatoes, celery, and sour cream.
I started by butchering up the Rib Roast into the Tomahawk Chops and seasoning them with some Gettin' Roasted.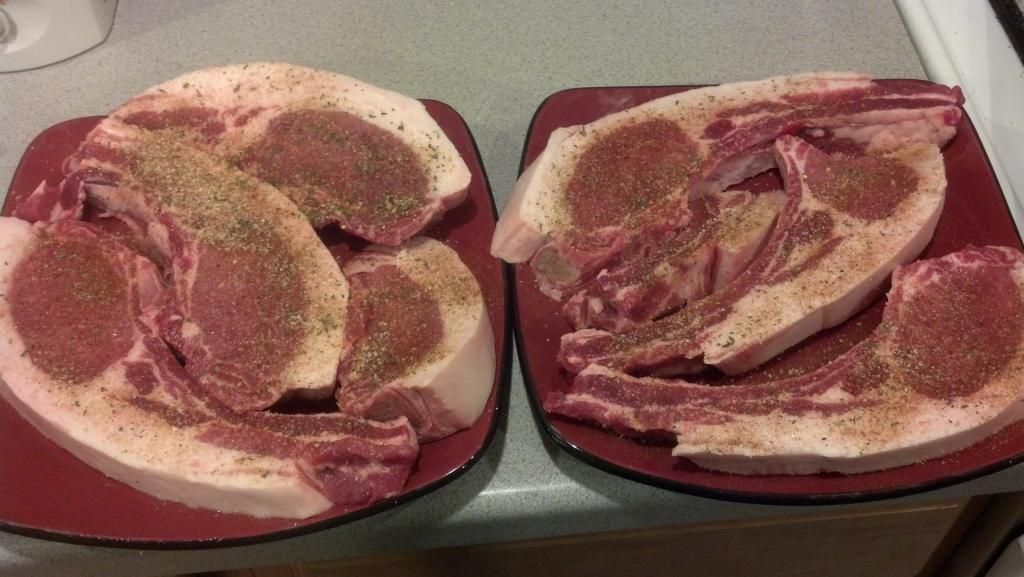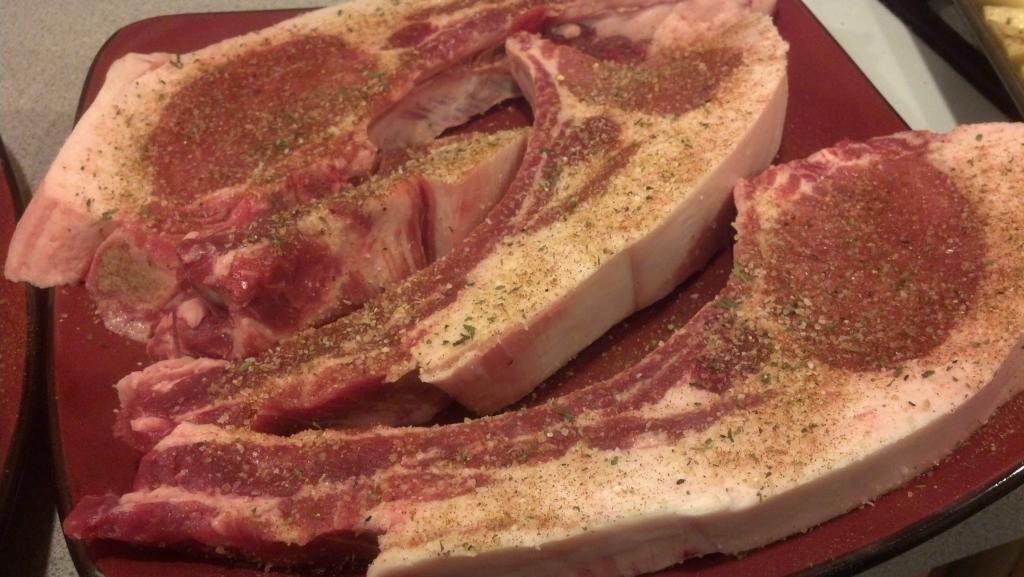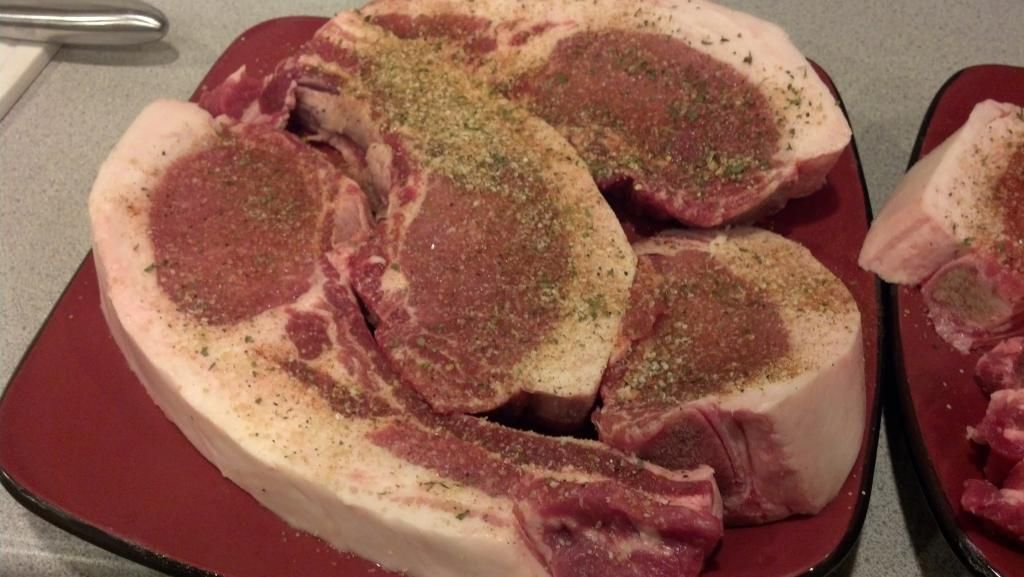 While the grill got nice and hot, I proceeded to cube up some potatoes, onions, and celery. I tossed them with some olive oil and some Gettin' Roasted (yes, it does really work on everything) and put them into the oven  for a nice roasting.
The chops went onto the grill to cook indirectly until the reached an internal of 135 and then got the reverse sear treatment until they hit an internal of 160 (normally, I would have pulled at a lower temp but, I wanted the fat to get a nice char to it).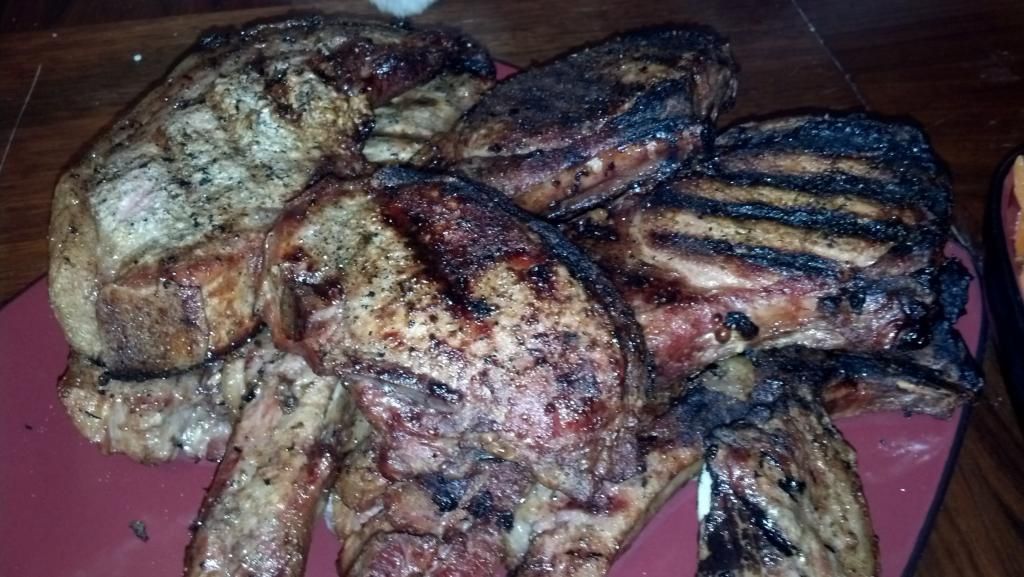 The potatoes finished up and I did some candied carrots to go with it all.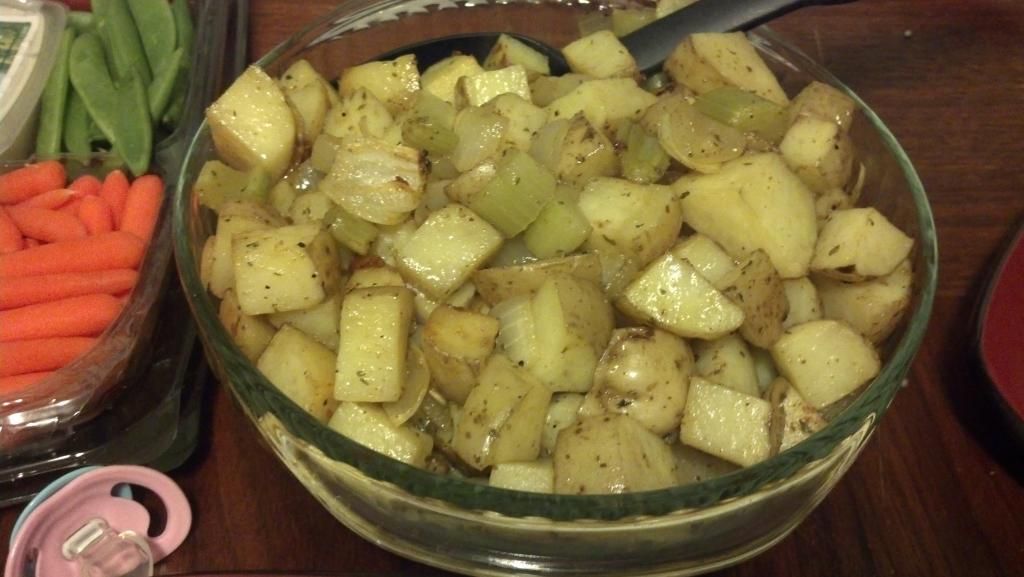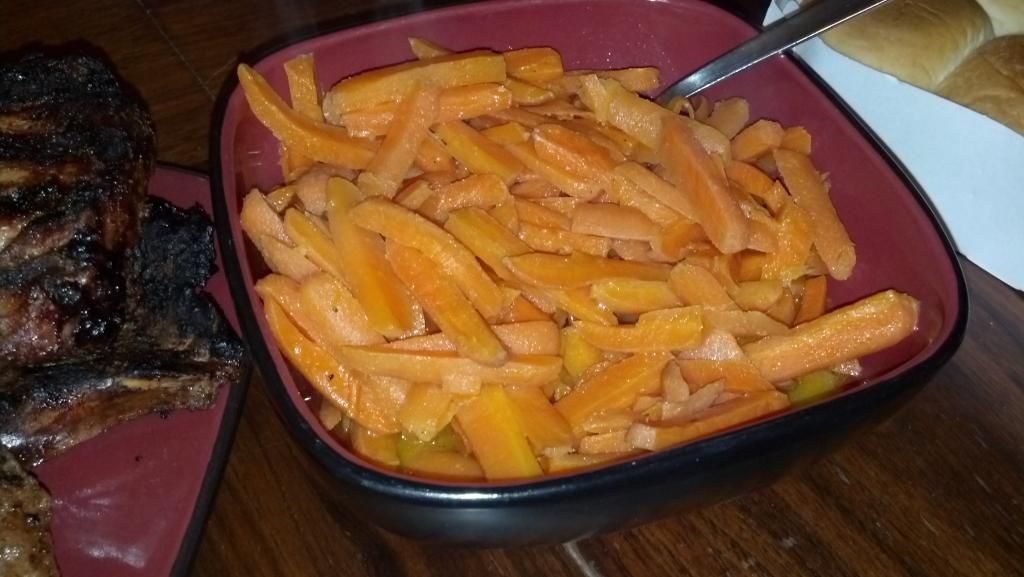 Plated it all up and added a helathy dollup of Sour Cream to the top of the taters.
For those of you who haven't had the pleasure of eating a Berkshire Chop, the best way I can describe it to you is that it's like a complete spiritual experience. You feel as though you can almost taste what heaven must be like. The meat is so tender and pure and the fat litterally liquifies on your tounge like butter. This was exactly like that but, more of it. The reverse sear gave it that nice char taste and the initial indirect gave it a nice smokey flavor. Top it off with those delicious taters and sweet carrots, this was truly a fantastic Holiday treat that I'll be dreaming about all year long.
Thanks for looking!
Written by Administrator
Who doesn't love bacon? The only problem is, the cost! So, you can do what I do, and make your own. Paul (NoExcusesBBQ) recently made an awesome dish and his 4 main ingredients were Pork Butt (shoulder), Tortillas, Black Olives, and Cheese. When I saw Pork Butt, I immediately decided that it was time to make some fat cap bacon.
Now, fat cap bacon is awesome enough but, I've really been craving some corned beef and cabbage. Because of this, I decided to to a riff off of a classic dish. My 4 main ingredients for this were: Pork Butt (Fat Cap), Brussle Sprouts, Yellow Onions, and Steak Fries.
I started by removing the fat cap from 2 Pork Butts and rubbing them down with a blend of Chicken Dust and Cow Pow to cure over a 3 day period.
After the 3 days, I rinsed it off before putting it on the inderect side of the grill to catch a mild smoke.
Meanwhile I halved the sprouts and diced up the onions. I tosssed them all with some olive oil and some Gettin Roasted.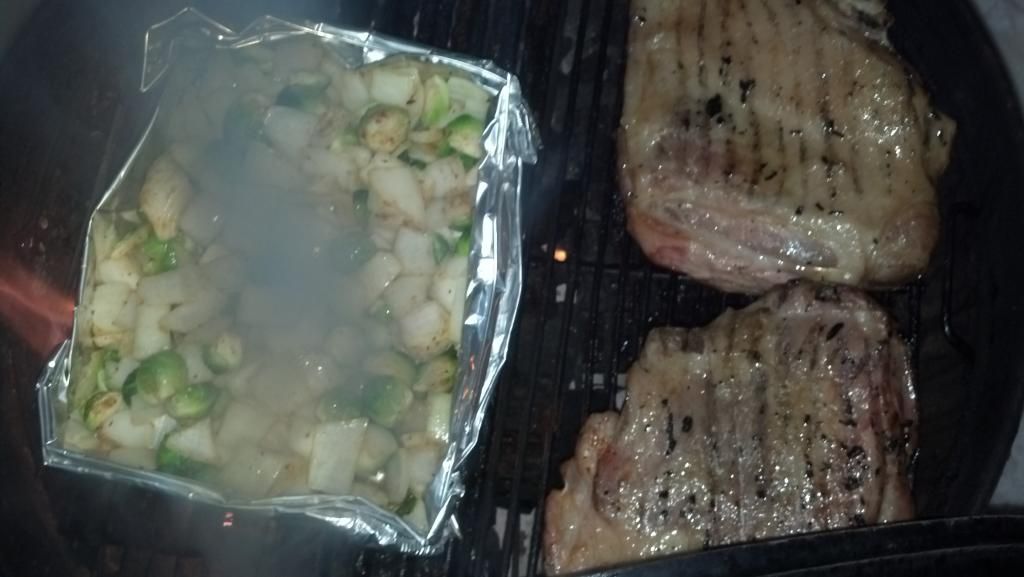 The Fat Cap Bacon slabs were pulled off when they hit an internal of 160 and then were sliced.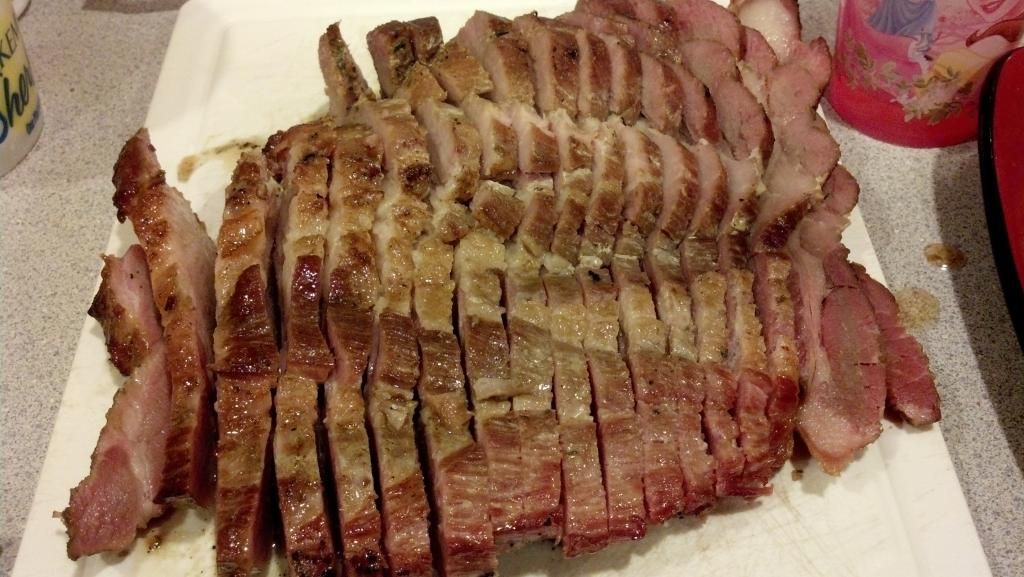 Next, I cubed up some of the slices and fried them up in pan.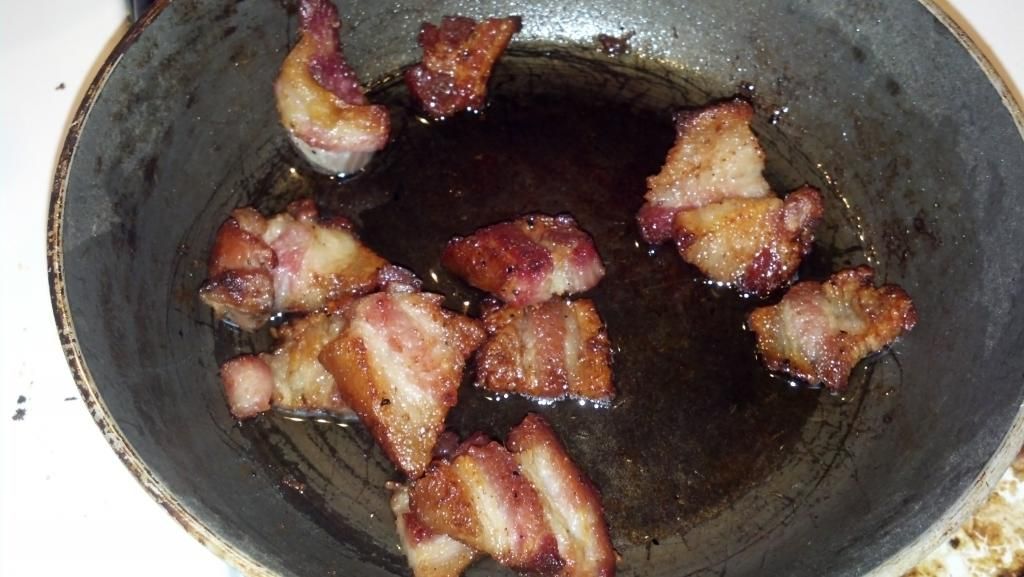 I baked the Steak Fries in the oven, then topped with the Brussle Sprout blend and then added the bacon to the top and drizzled it with some of the bacon grease.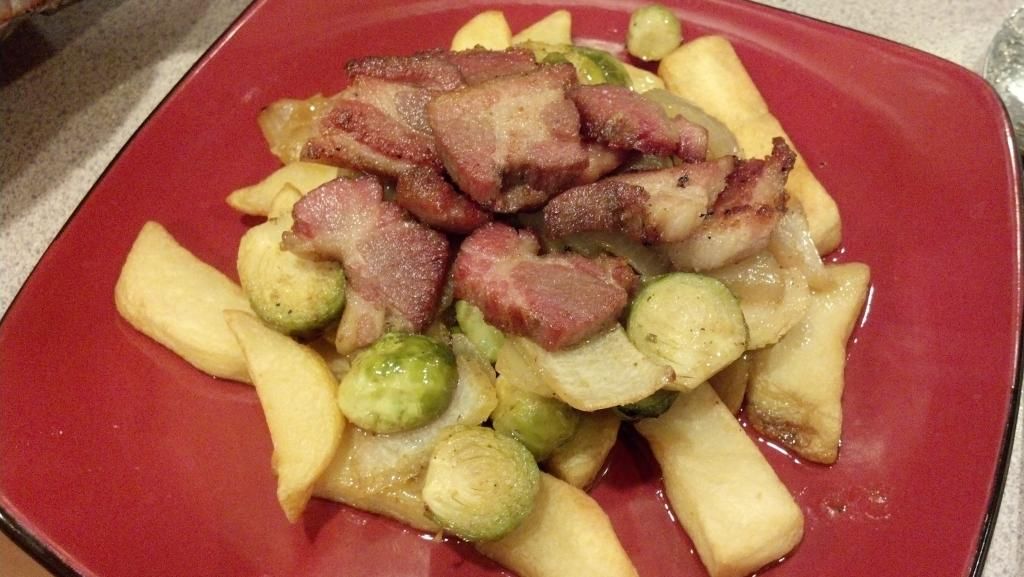 This was absolutley fantastic! It was so good that I actually got upset that we ran out of steak fries for me to be able to have it as leftovers for lunch then next day. The Bacon was fantastic, as always. The sprouts and onions were sweet and savory. The addition of the grease helped to meld everything together in the most fantastic of ways. I cannot wait to make this again!
Thanks for looking!
<<

Start

<

Prev

1

2 3 4 5 6 7 8 9 10 Next > End >>


Page 1 of 49