Deep in the Sauce
It's about sauce, food, & everything else.
Written by Tom
I am tired of not firing up my grill or smoker every week! Much like everyone else, my schedule is hectic to the Nth degree. It seems like we never have any time to cook anything beyond grilled cheese and tomato soup. I CAN'T TAKE IT ANYMORE! Therefore, I've decided, to maintain my sanity, I am going to make it a point to get the grill or smoker fired up atleast once a week. My friend over at No Excuses BBQ has been feeling the same way so, we've decided that we are going to start a new blog series called "Rekindle the Fire". You'll have to check out his blog for the rules - Here.
This will be my first entry in the "Rekindle the Fire" blog series.
My 4 main ingredients are:
Pork Chops
Wild Rice
Ham
Apples
I initially had planned to make Pork Chops stuffed with a wild rice, ham, and apple blend. I cooked the wild rice with half water and half apple juice. I then mixed in a healthy dose of Chicken Dust.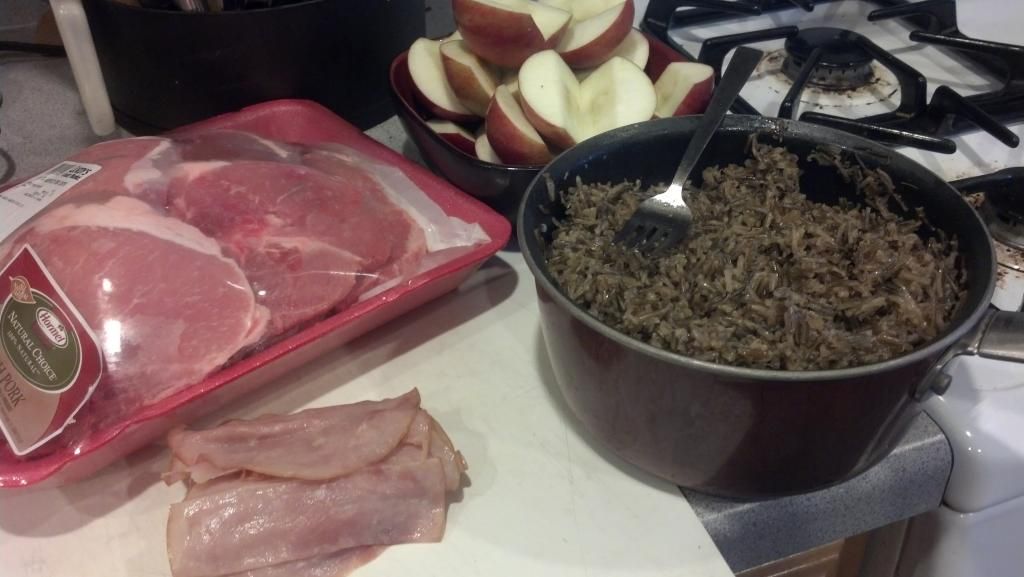 However, that plan soon changed when I realized that I had to cook for family and not all of them would go for this creation. So, I dusted down the pork chops with some of my Gettin' Roasted Season All and put them on direct and then put the apple halves on the indirect side.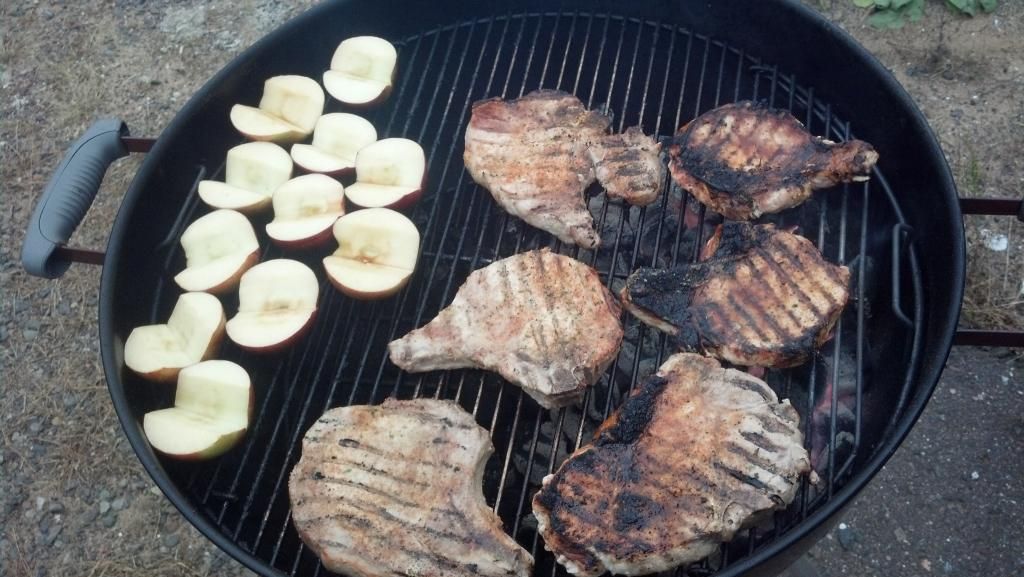 Towards the end of the cook I sprinkled some cinnamon and sugar onto the apples and let them go until they were soft.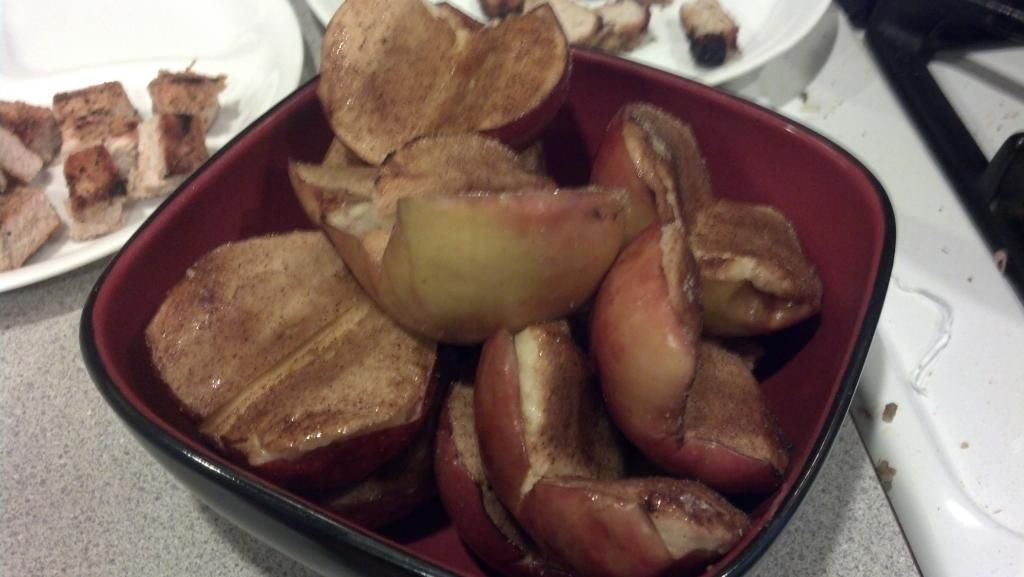 At this point, my kids were giving me "the look", that look that tells you that they aren't interested in eating something you just made. Then I got the idea, I know they like apple sauce. Out came the food pro, and into it went the apples and poof! Apple sauce! I served it up and the kids weren't sure at first but, once they tried it thought it was awesome.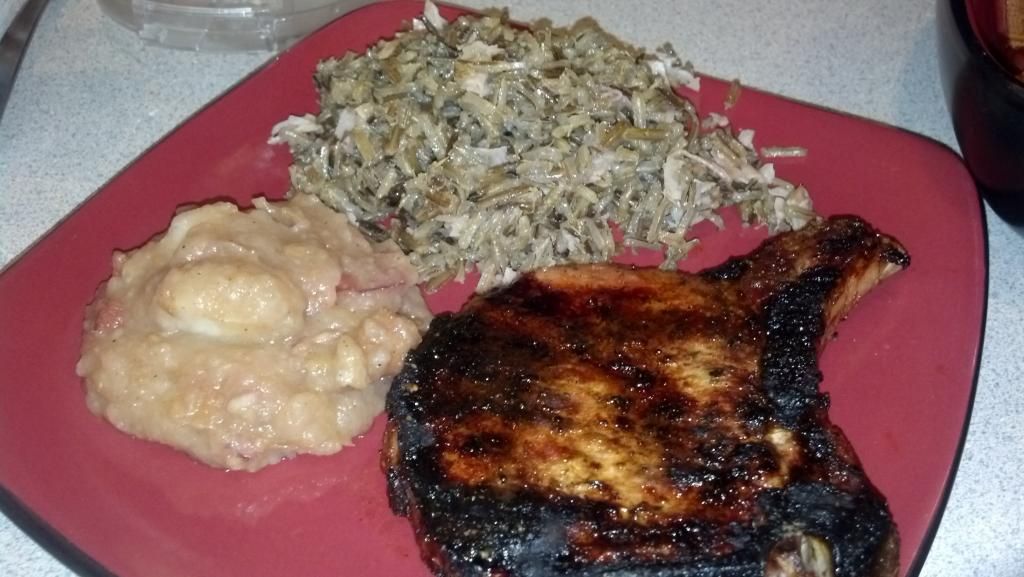 It was by no means a complicated meal but, it was darn tasty and the spin on the applesauce was a home run.
Thanks for looking!
Written by Tom
It's Oktoberfest season and I'm feeling the need to do something authentic. So, I decided to give my own twist on Sauerbraten a shot.
I started by making up a batch of sauerbraten sauce/marinade. I started with:
3 Cups Red Wine Vinegar
3 Cups Cider Vinegar
6 Cups of Oktoberfest Style Beer (Sand Creek Oktoberfest)
1 Bottle of Black Strap Molasses
I then took 1/3 cup of pickling seasonings that I picked up at the grocery store and put it in a coffee filter and tied it shut with string and then threw it into the pot.
After this, things get a little bit hazy but, I remember that I added 3oz of my Carolina Magic (Sauce Mix & Seasoning) and 1 added about 2 tbs of kosher salt, 1 tsp onion powder, 1 tsp granulated garlic, a 6oz can of tomato paste, and 2 tbs of yellow mustard.
I brought this all to a boil and let it simmer for about 20 minutes. I then removed the bag of pickling seasoning and poured the mixture into jars and sealed them up.
I wanted to go with a beef roast but, pork loins were on sale so, I went with that. I cut the roast into thirds and put 2 of them into a baggy with 3/4 of a jar of the sauce mixture. From there it marinated for 3 days.
I took them out of their respective baggies and rubbed them down with some of my Gettin' Roasted Season All. I made sure to keep the mixture from the one baggy to cook the marinated roasts in.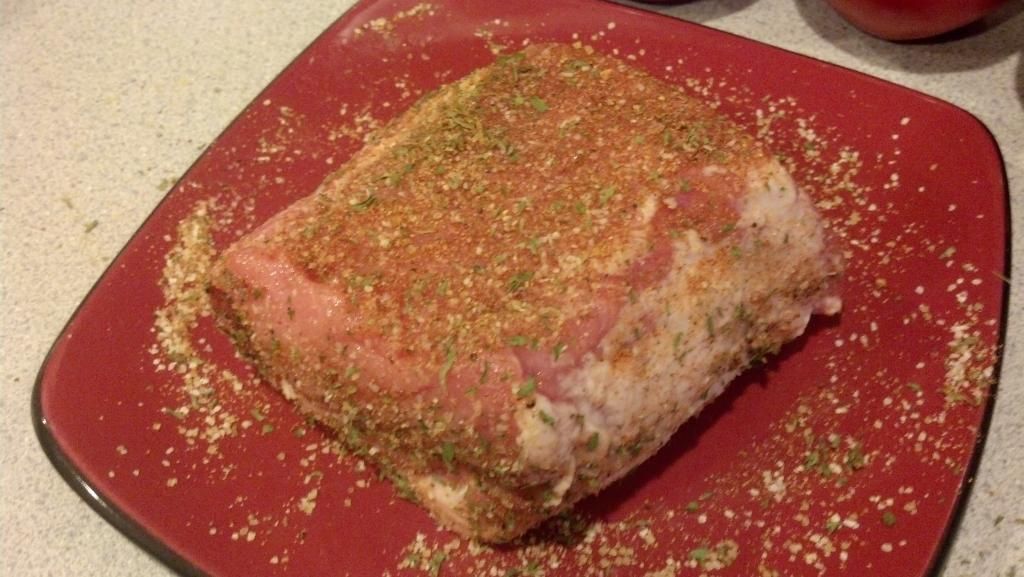 They then went onto the grill to cook indirectly. When the marinated roasts hit 145 internal, I placed them in aluminum trays and added the sauerbraten mixture to both. When they hit an internal of 195 I pulled them off, put a lid on them and let them set for an hour.
After that, I open them up and sliced them up.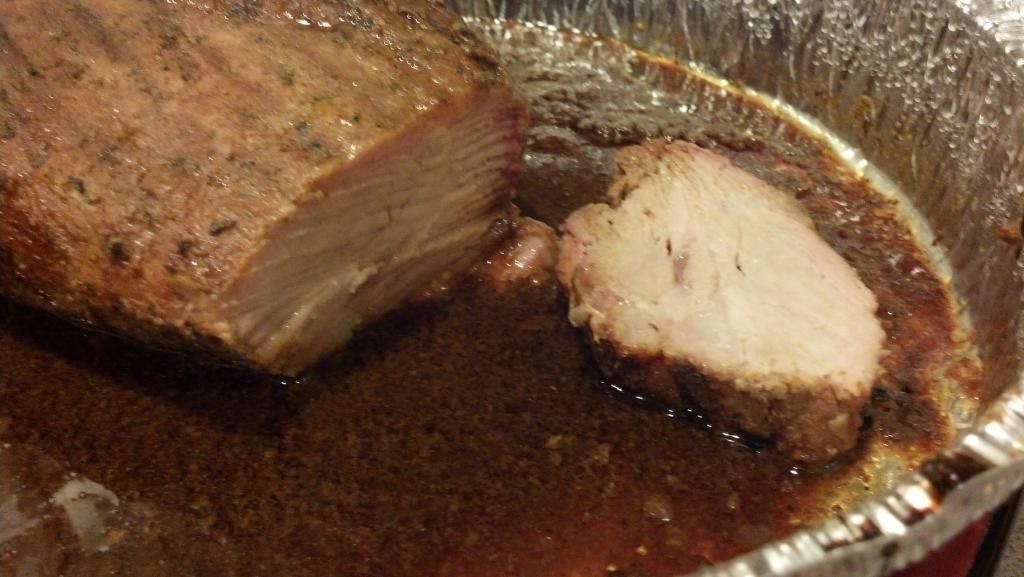 THEY WERE ABSOLUTELY FARKING FANTASTIC! It had tangy juicy flavor that reminded me of a combination of gerkin, teriyaki, and dark beer. The meat was wonderfully tender but didn't fall apart.
The next day I served them up with some Cream Cheese Garlic smashed potatoes and made sure to drizzle some of the sauce on it all.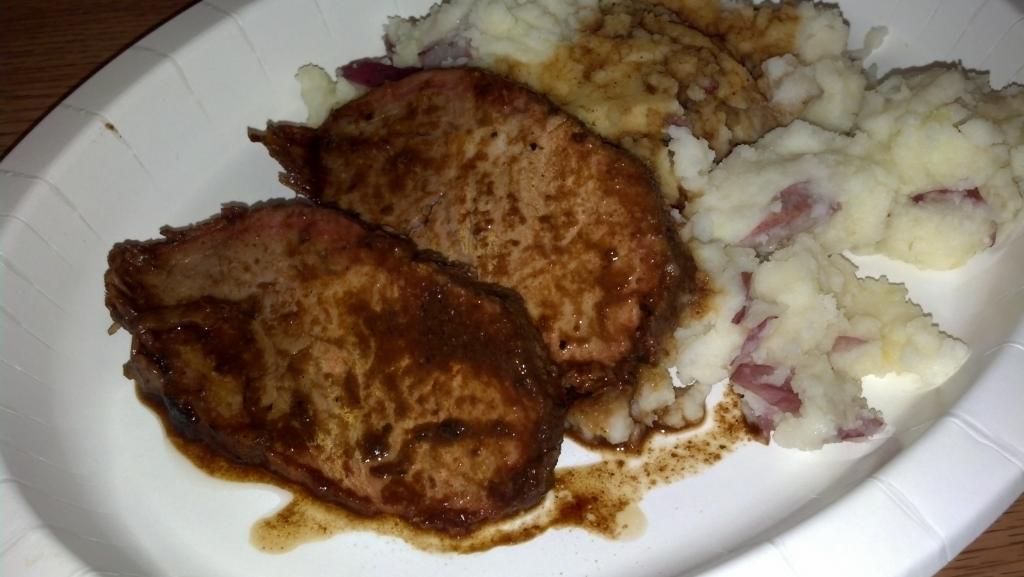 This was so delicious! I was kind enough to share with some of my co-workers who quickly decided that they should try to bribe me for any of the leftovers.
Thanks for looking.
<<

Start

<

Prev

1

2 3 4 5 6 7 8 9 10 Next > End >>


Page 1 of 47