Deep in the Sauce
It's about sauce, food, & everything else.
Written by Administrator
I apologize for the delay in the post but, much like everyone else lately, I had a slight bout of the flu and therefore it was delayed. Paul (NoExcusesBBQ) recently made a Squash Bison Cottage Pie that looked fantastic! His 4 main ingredients that I had to choose from were; Ground Bison, Carots, Squash (off limits), and Mushrooms. Although, I really wanted to go with Ground Bison, I wasn't able to get over to the local Bison farm to get some so, I opted for the cop out and took Carrots.
Now, the logical use for carrots in a BBQ scenario would be to go with a roast of some type of possibly a soup but, I've always wanted to try something and figured this was the perfect opportunity. Fajitas! With carrots. So, the 4 ingredients I'm using are Carrots, Chicken Thigh Meat, Bell Peppers, and Tortillas.
Unfortunately, there were two problems with this idea. One, the carrots will take longer to cook than the onions and peppers. And, two, my children would be put off at the thought of my trying to sneak them extra veggies into one of their favorite meals. To solve these problems, I decided to shred all the veggies and cook them up similarly to a hash. But, I'm getting ahead of myself, it started with getting my big skillet nice and hot and then tossing in some sliced Chicken Thigh Meat that had been seasoned with a blend of Chicken Dust and Pig Pollen.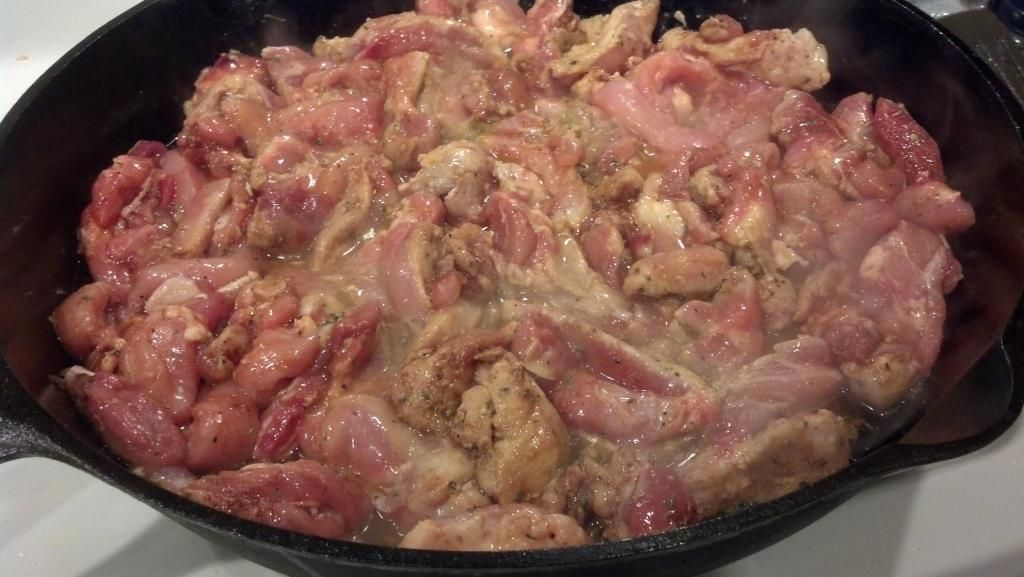 While this was cooking away, I brought out the Food Pro and did up the veggies. There was One whole Yellow Onion, 2 Red Bell Peppers, and 2 Cups of carrots sent through the shredder.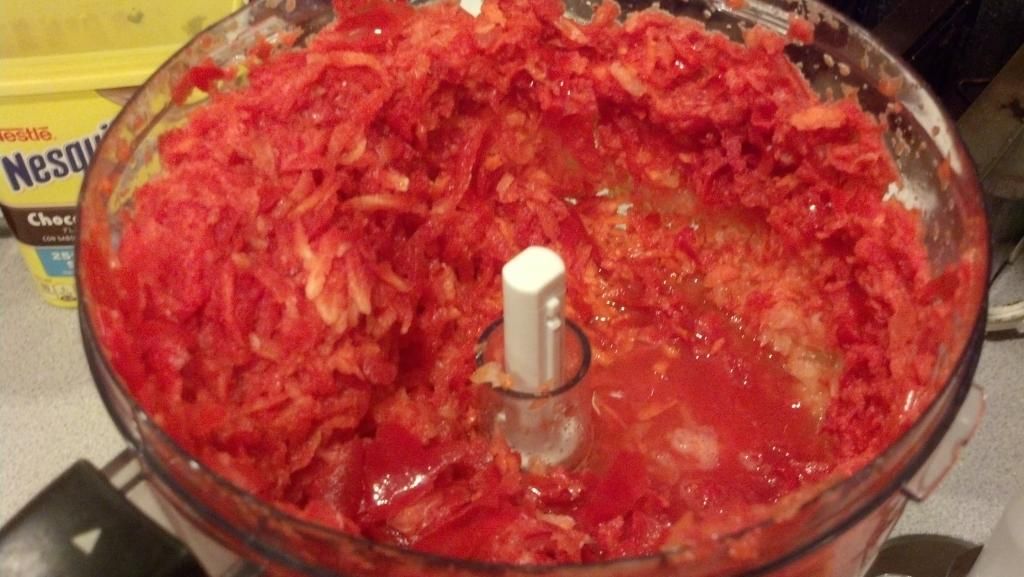 After the Chicken Came out, Into the Skillet went the veggies laid out like hashbrowns, I cooked them until they just started to carmelize.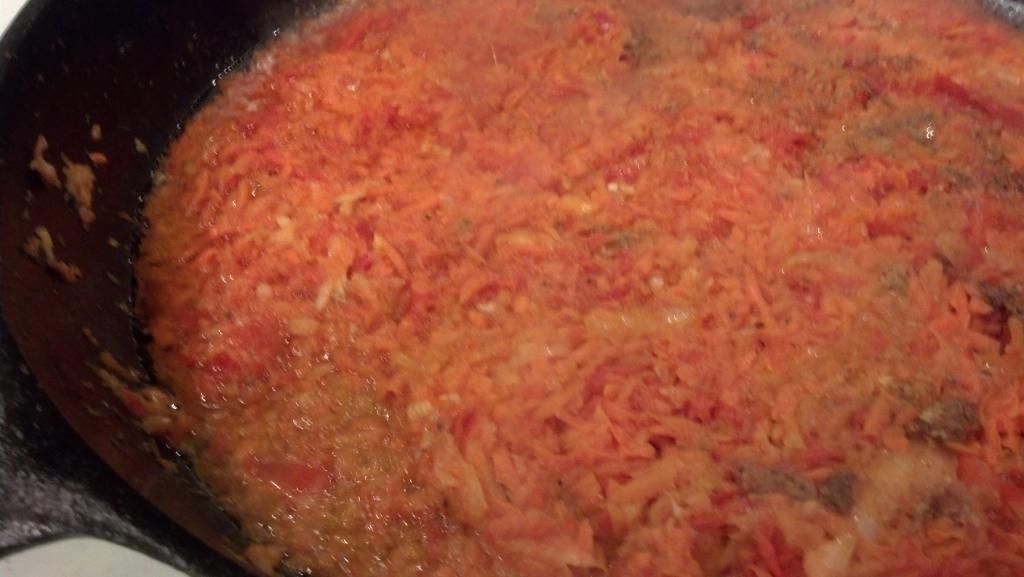 All that was left was combine it all up with some sour cream and shredded cheese thrown in. Surprisingly, my kids said they actually liked the veggies better this time than last time.
They were pretty tasty creations although, I would say that after my 2nd one I found that you didn't need as much veggies to get the flavor and that the only thing that made these better was a shot of No Butz.
Thanks for looking!
Written by Tom
My entry this week from the Rekindle the Fire series in conjunction with No Excuses BBQ is Arm Roast Steaks with Spaghetti and Squash.
When trying to come up with an idea for this cook, I already knew that I was going to be using Red Onions from No Excuses Blog and, I had come across a Beef Arm Roast on sale. From there, I was a little perplexed. Until my family made a trip out to the pumpkin patch. As part of the day at the patch, you take a tractor ride out to the field to pick your own pumpkin. Being Halloween was less than a week away, the patch was pretty well picked over. But, while I was out wandering around, I came across.... SQUASH! Jackpot! I picked two of them and headed back to the wagon. My wife was laughing at me until we got on the wagon and pumpkinless people started asking me where I found them while others muttered that they should have picked squash instead. With my new found treasures in hand, I immediately decided that I had to include them in this cook. So, here is the line up for this cook.
Red Onion (ingredient picked from No Excuses previous cook)
Beef Arm Roast
Butternut Squash
Spaghetti
I know the package says Chuck Roast but, trust me, it's an Arm Roast. I was a little lower on time than I would have liked so, I opted for slicing the roast in half and turning it into two nice thick steaks. I dusted them down with Cow Pow. Quartered up the onions and put Gettin' Roasted on them. Halved the squash, seeded it, and rubbed the flesh side with some Carolina magic with 1/3 stick of butter in each half way through. The steaks were grilled and the rest were done indirectly, except the spaghetti that was cooked the traditional way.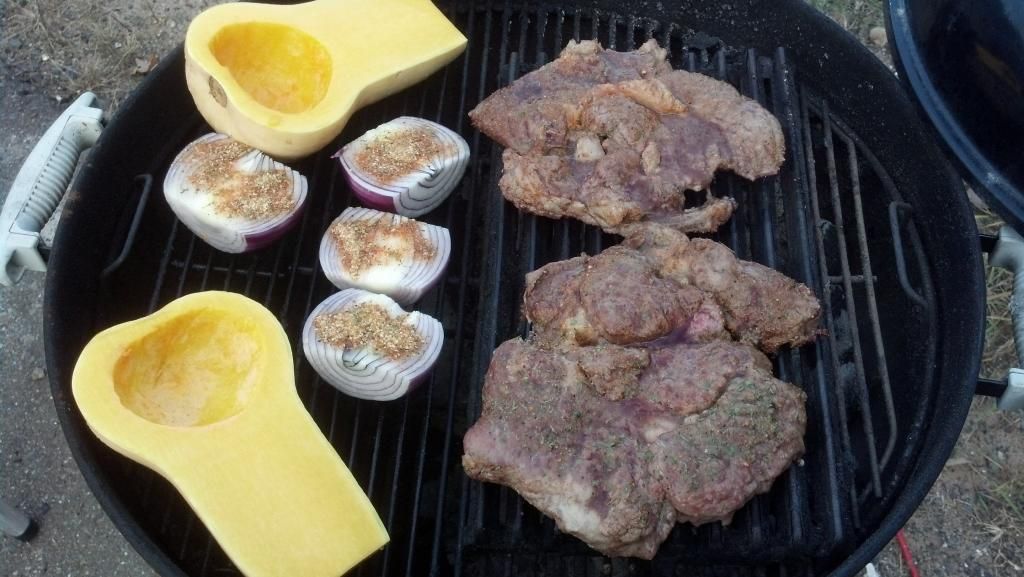 The squash came off and was scraped out and roughly smashed up.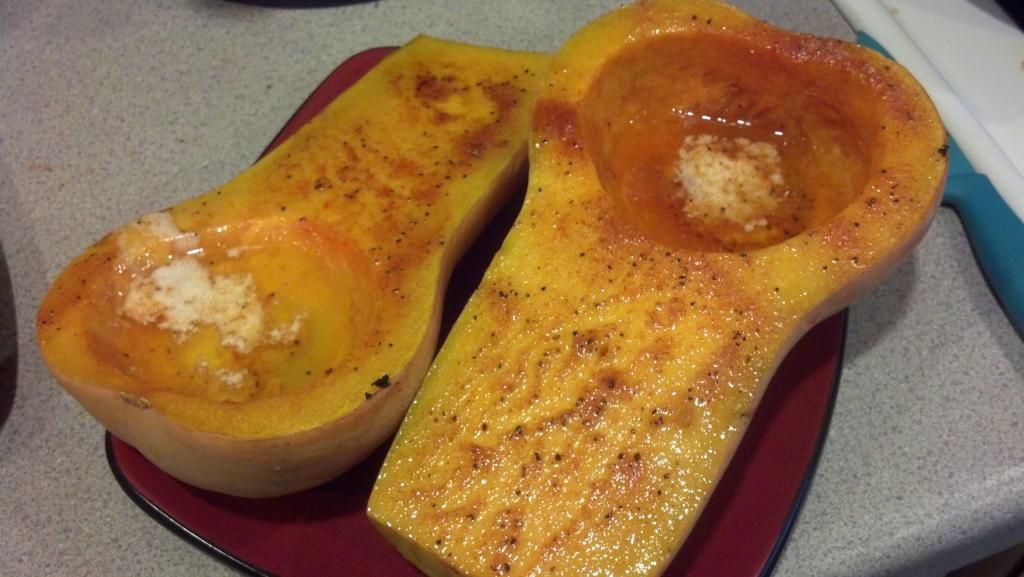 The spaghetti had a pasta sauce added to it and then all that was left was to serve it up.
The steak was juicy and paired well with the sweet bite of the red onion, when the juices seeped down into the spaghetti, it held onto it and gave a great combination of flavors. The squash came out rather spicy due to the Carolina Magic. It had this strange addictiveness where, even though it was spicy it was sweet and rich and made you want to have more. The family voted for more steak with spaghetti any time.
<<

Start

<

Prev

1

2 3 4 5 6 7 8 9 10 Next > End >>


Page 1 of 48