Deep in the Sauce
It's about sauce, food, & everything else.
Written by Administrator
Who doesn't love bacon? The only problem is, the cost! So, you can do what I do, and make your own. Paul (NoExcusesBBQ) recently made an awesome dish and his 4 main ingredients were Pork Butt (shoulder), Tortillas, Black Olives, and Cheese. When I saw Pork Butt, I immediately decided that it was time to make some fat cap bacon.
Now, fat cap bacon is awesome enough but, I've really been craving some corned beef and cabbage. Because of this, I decided to to a riff off of a classic dish. My 4 main ingredients for this were: Pork Butt (Fat Cap), Brussle Sprouts, Yellow Onions, and Steak Fries.
I started by removing the fat cap from 2 Pork Butts and rubbing them down with a blend of Chicken Dust and Cow Pow to cure over a 3 day period.
After the 3 days, I rinsed it off before putting it on the inderect side of the grill to catch a mild smoke.
Meanwhile I halved the sprouts and diced up the onions. I tosssed them all with some olive oil and some Gettin Roasted.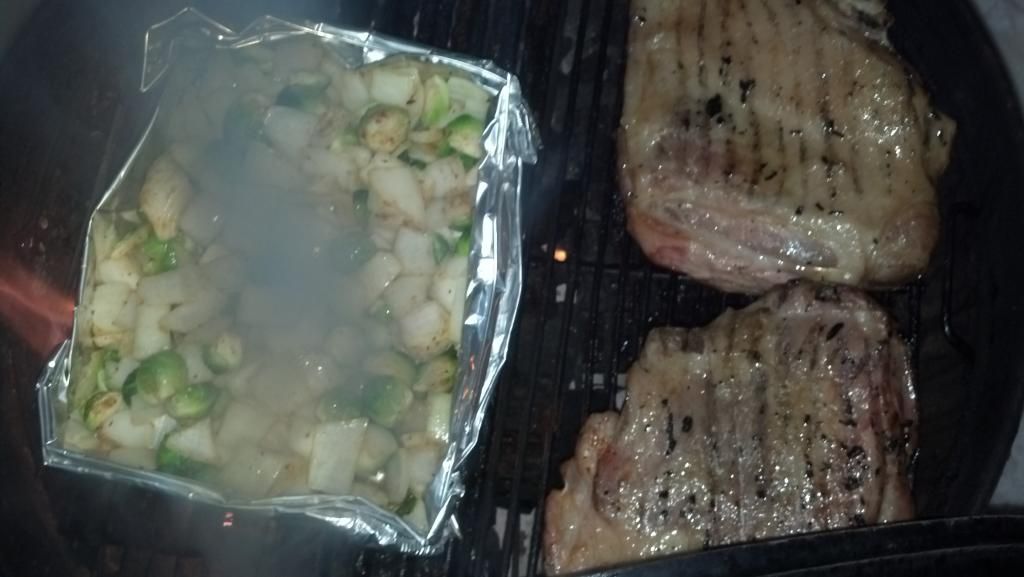 The Fat Cap Bacon slabs were pulled off when they hit an internal of 160 and then were sliced.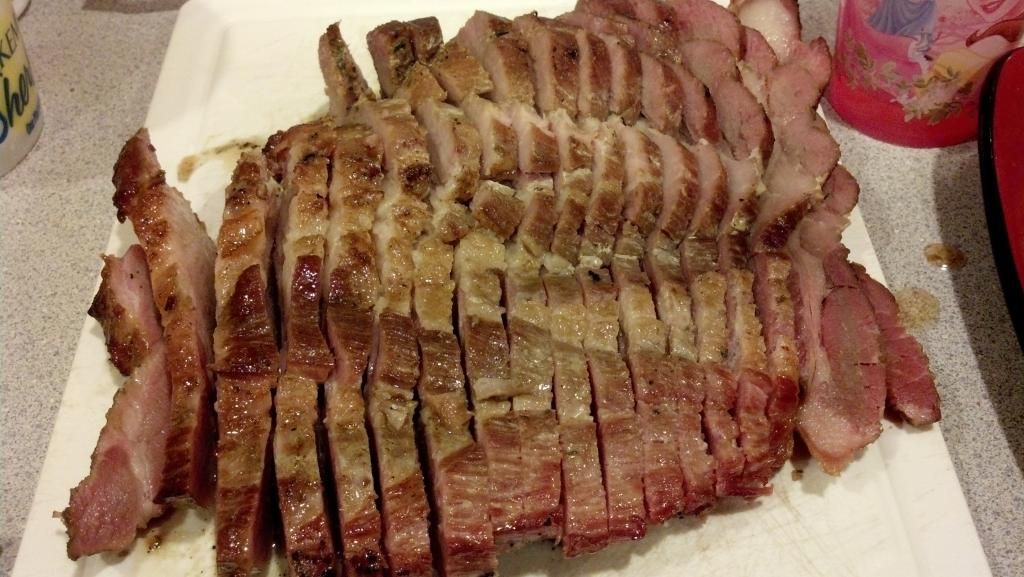 Next, I cubed up some of the slices and fried them up in pan.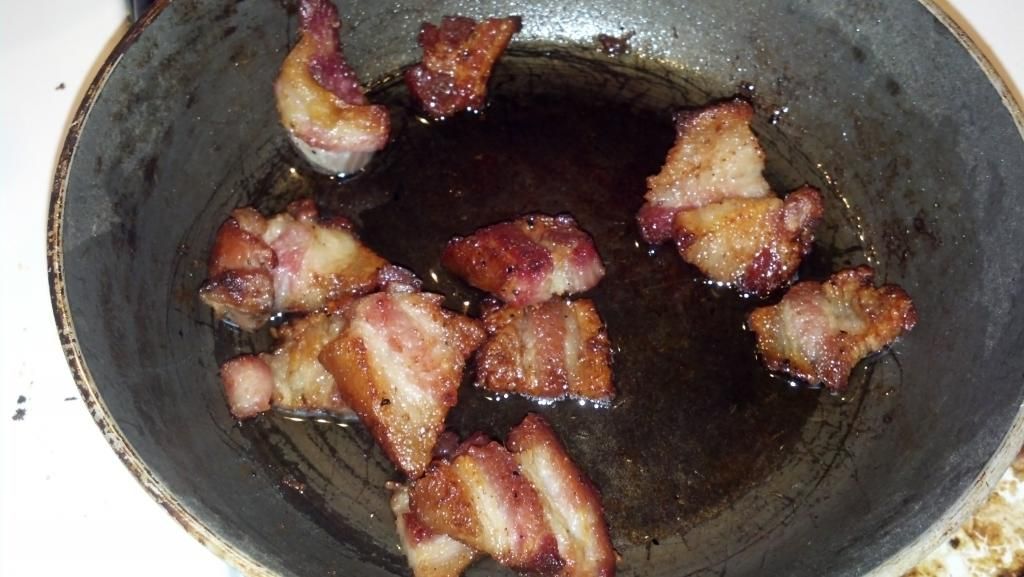 I baked the Steak Fries in the oven, then topped with the Brussle Sprout blend and then added the bacon to the top and drizzled it with some of the bacon grease.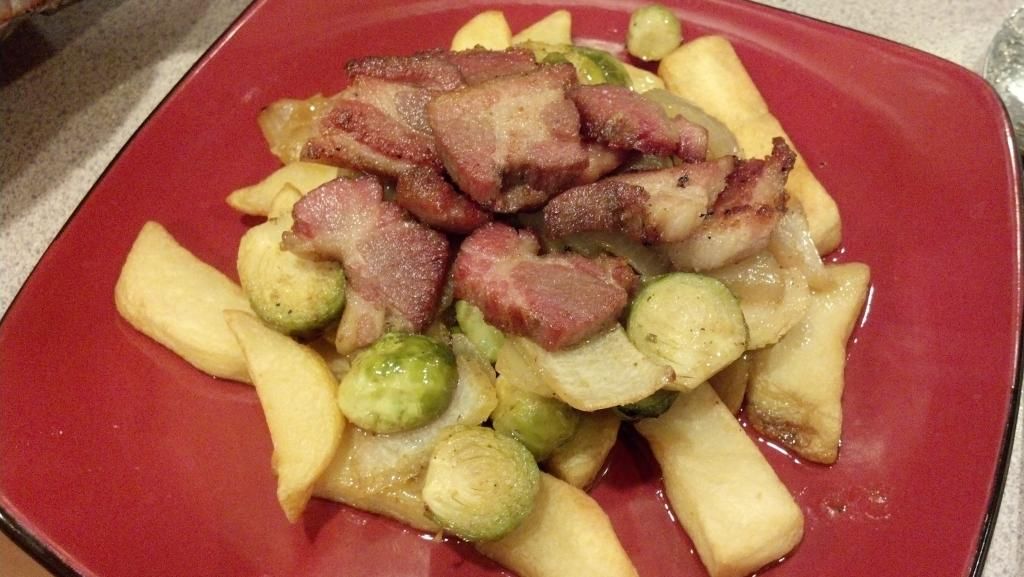 This was absolutley fantastic! It was so good that I actually got upset that we ran out of steak fries for me to be able to have it as leftovers for lunch then next day. The Bacon was fantastic, as always. The sprouts and onions were sweet and savory. The addition of the grease helped to meld everything together in the most fantastic of ways. I cannot wait to make this again!
Thanks for looking!
Written by Administrator
I apologize for the delay in the post but, much like everyone else lately, I had a slight bout of the flu and therefore it was delayed. Paul (NoExcusesBBQ) recently made a Squash Bison Cottage Pie that looked fantastic! His 4 main ingredients that I had to choose from were; Ground Bison, Carots, Squash (off limits), and Mushrooms. Although, I really wanted to go with Ground Bison, I wasn't able to get over to the local Bison farm to get some so, I opted for the cop out and took Carrots.
Now, the logical use for carrots in a BBQ scenario would be to go with a roast of some type of possibly a soup but, I've always wanted to try something and figured this was the perfect opportunity. Fajitas! With carrots. So, the 4 ingredients I'm using are Carrots, Chicken Thigh Meat, Bell Peppers, and Tortillas.
Unfortunately, there were two problems with this idea. One, the carrots will take longer to cook than the onions and peppers. And, two, my children would be put off at the thought of my trying to sneak them extra veggies into one of their favorite meals. To solve these problems, I decided to shred all the veggies and cook them up similarly to a hash. But, I'm getting ahead of myself, it started with getting my big skillet nice and hot and then tossing in some sliced Chicken Thigh Meat that had been seasoned with a blend of Chicken Dust and Pig Pollen.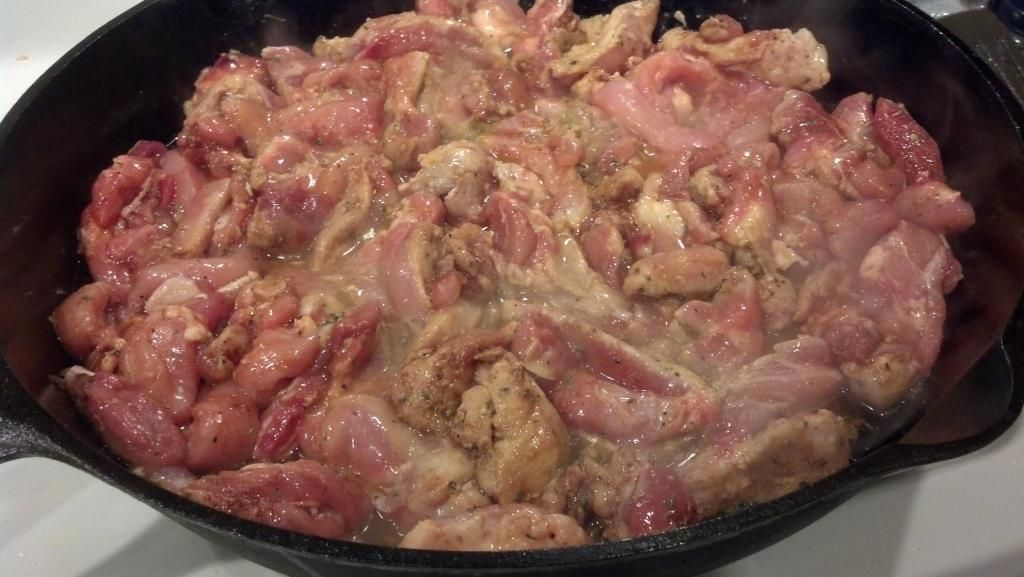 While this was cooking away, I brought out the Food Pro and did up the veggies. There was One whole Yellow Onion, 2 Red Bell Peppers, and 2 Cups of carrots sent through the shredder.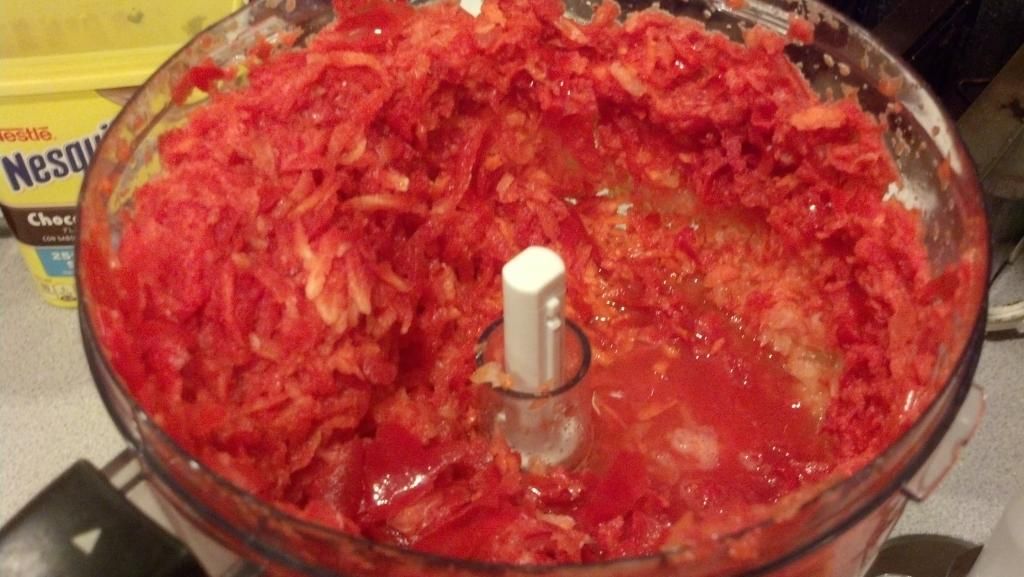 After the Chicken Came out, Into the Skillet went the veggies laid out like hashbrowns, I cooked them until they just started to carmelize.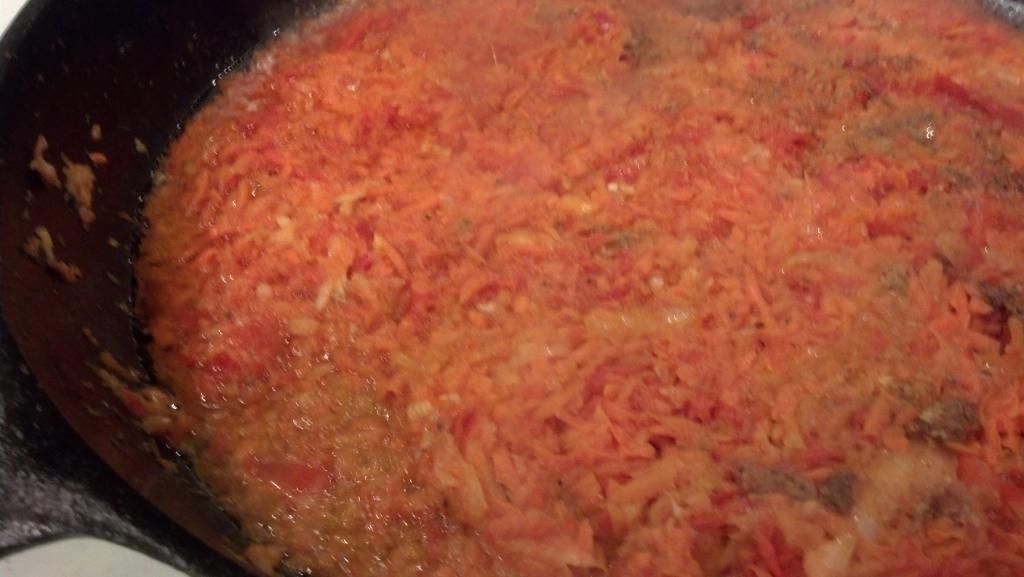 All that was left was combine it all up with some sour cream and shredded cheese thrown in. Surprisingly, my kids said they actually liked the veggies better this time than last time.
They were pretty tasty creations although, I would say that after my 2nd one I found that you didn't need as much veggies to get the flavor and that the only thing that made these better was a shot of No Butz.
Thanks for looking!
<<

Start

<

Prev

1

2 3 4 5 6 7 8 9 10 Next > End >>


Page 1 of 48