Deep in the Sauce
It's about sauce, food, & everything else.
Written by Tom
This last Wednesday, I got the honor of cooking for a High School Football Team. Awhile back, my brother-in-law had mentioned to me that the football coach of the school he teaches at, who is also his friend, was wondering if I would be interested in coming out to the teams training camp and cooking up some ribs for them. My brother-in-law said he was more than willing to help out if I needed it. After a schedule check, I told them that I could do it. In full disclosure, being that this was for a school I felt it would be in bad taste to make them pay me for my time to do this. They did cover the minor expenses of fuel and sauce and, they were the ones who bought the meat. All I had to do was show up with my cooker, cook up the ribs, and get them ready to serve to the team.
It ended up being a beautiful day out and their camp happened to be at a youth camp that our family goes to every year. So, when I got there, I knew right where I wanted to park the cooker and get things set up.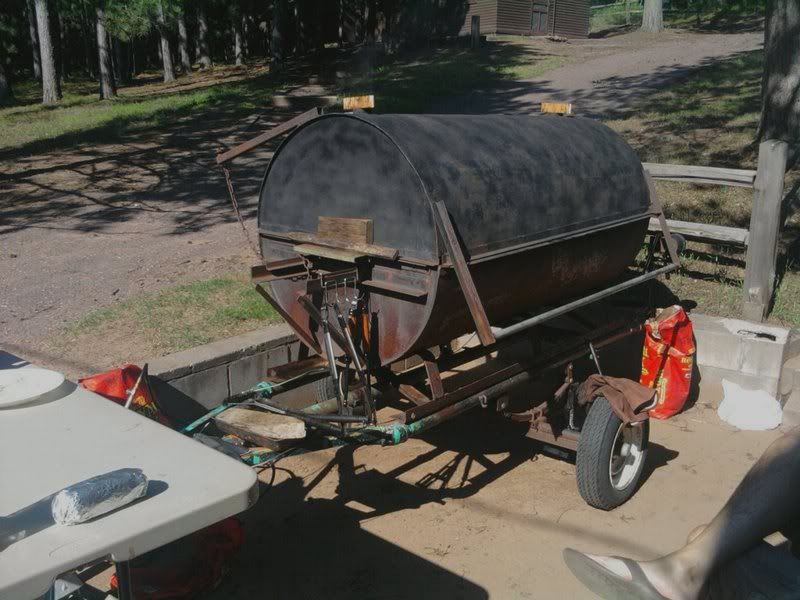 Dinner was scheduled for around 5:30. The ribs the coach had got were St. Louis cut and looked really great. Here they are with about an hour to go.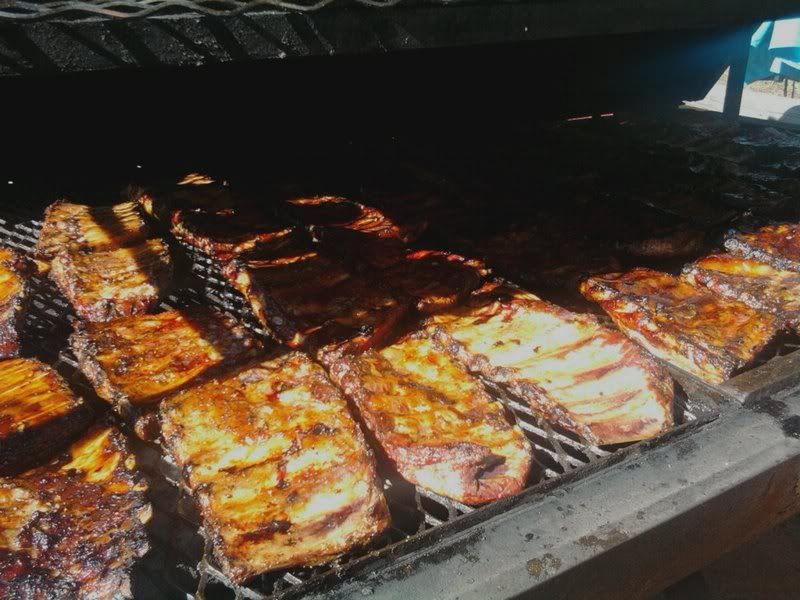 Of course, growing men need their veggies as well. On went some fresh picked sweet corn and green beans.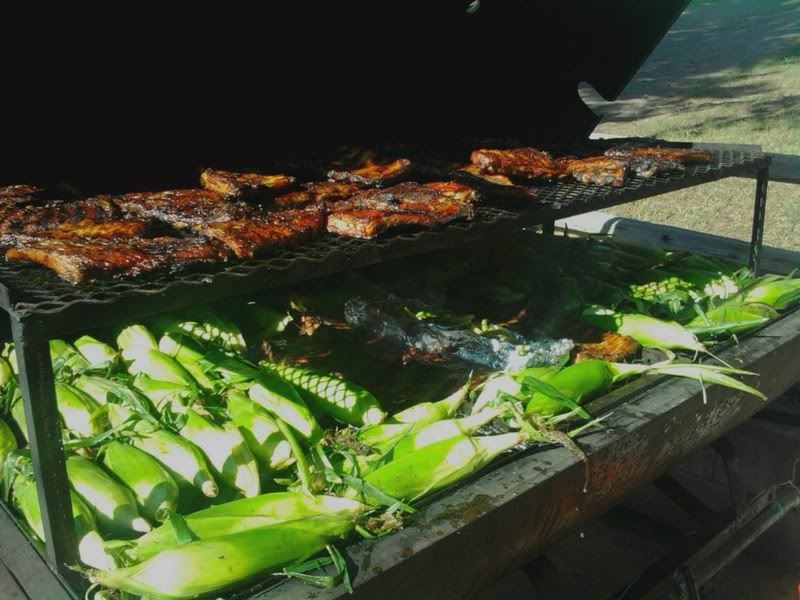 This was a fantastic group to cook for. They players and coaches were beyond appreciative. The reaction when I informed the players that they were each going to get a half rack, all to themselves, was awesome. They completely destroyed the ribs and you could hear shouts from within the mess hall to not throw scraps away, that other people would take them. After the cook, almost everyone of the 40 players, unprompted came by and thanked us for the food. It was a true honor. I have to say one of the most entertaining parts of the meal though was when the players asked for BBQ Sauce to put on their corn and then proceeded to destroy over 30 cobs of BBQ Sauce glazed corn!

Thanks for looking!
Written by Tom
The garden is doing fantastic this year. We've already been picking radishes and green beans. This year we added zucchini to the mix. We haven't really eaten it too much of it before but, variety helps to keep a persons interest in tending the garden and eating veggies. On Facebook, we asked what we should do with the zucchini and many people said we should fry it, so, that's exactly what I did!



Tom's Parmesean Fried Zucchini:
1 Large Zucchini
1 Cup Italian Bread Crumbs
1/4 Cup Parmesean Cheese
1 Tbs Chicken Dust (or just about any rub will do)
2 Eggs beaten
2 Cups of oil (or 1/4" deep in a pan)

First I find a nice looking zucchini, oh look, here's one!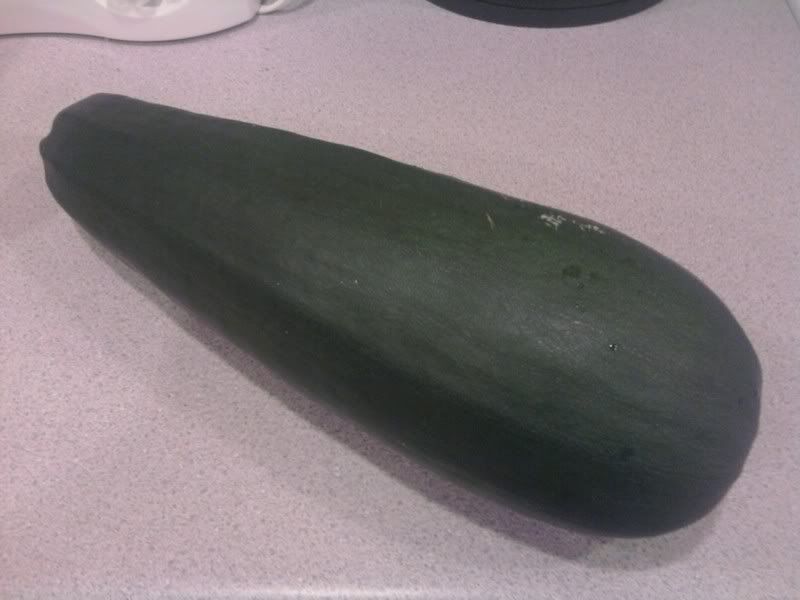 Cut the top and bottom off then split down the middle.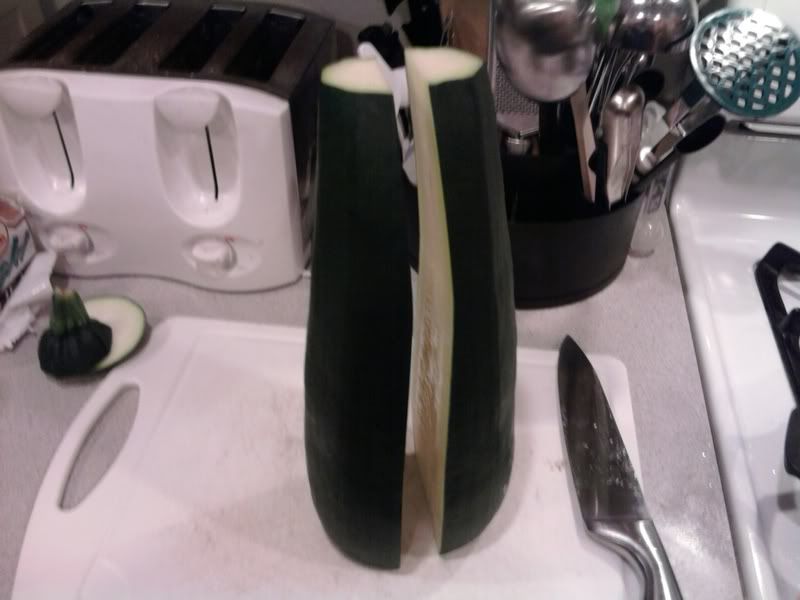 With a large spoon, remove all of the seeds & guts.


Then slice into steak fry size. (about 4" long and 1/2" wide.)


At this point, get a frying pan loaded up with your oil and put it over medium low-medium heat. Then it's time to mix up the coating.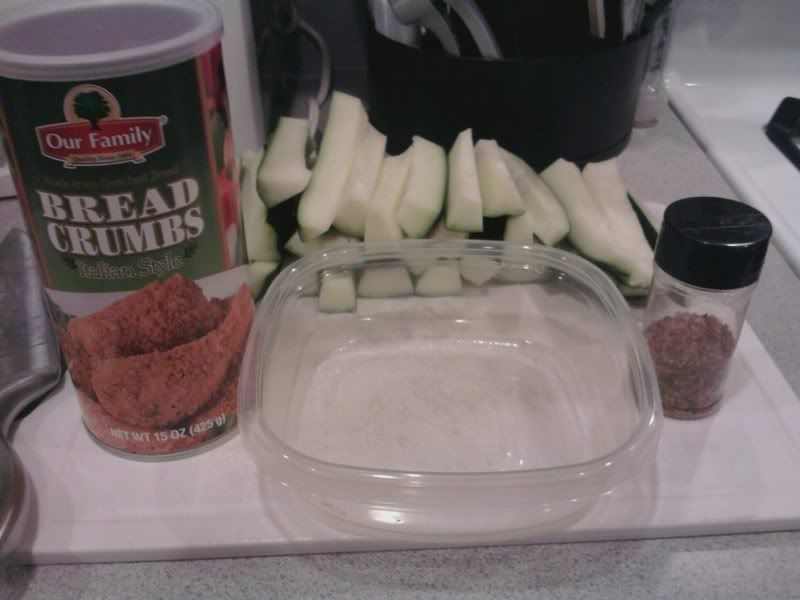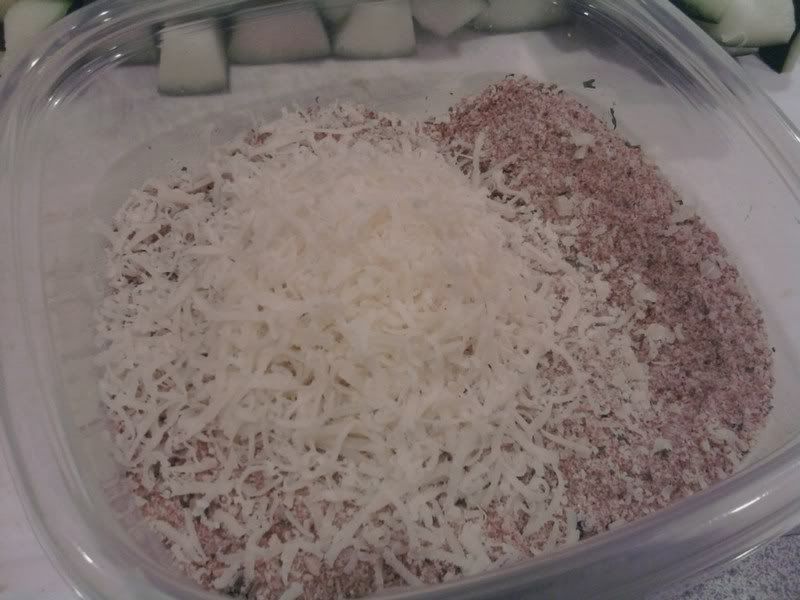 Beat the eggs in a seperate container and get your dipping and breading stations set up.


Start by dipping one of your zucchini fries in the egg wash, then roll it in the coating.


Then into the hot oil they go.


Depending on how hot your oil is, they will need to be turned somewhere between every minute to every 30 seconds.


And here they are all stacked up and delicious!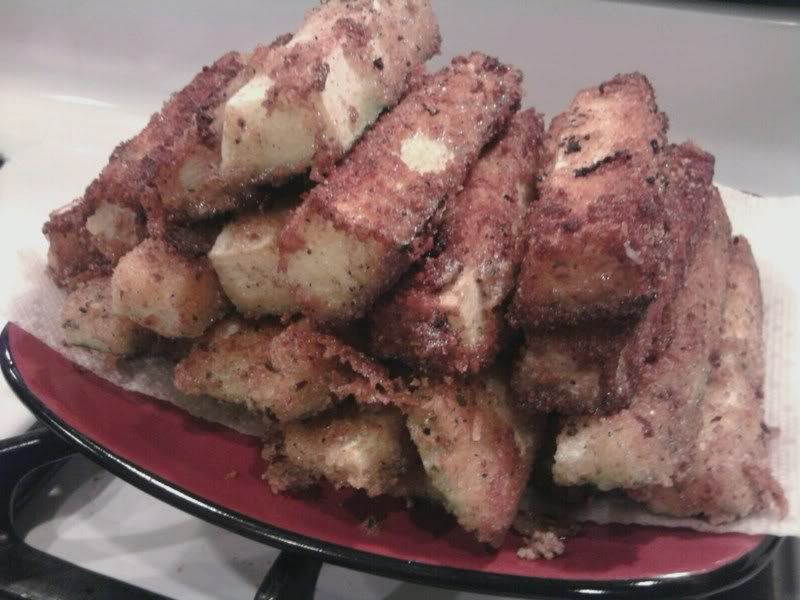 These little goodies are great by themselves or with some BBQ Sauce to dip them in! Give them a try for yourself and you'll find eating your veggies never was so good!
<< Start < Prev 11 12 13 14 15

16

17 18 19 20 Next > End >>


Page 16 of 46