Deep in the Sauce
It's about sauce, food, & everything else.
Written by Tom
Getting another post in at the wire. Today was very very busy. My daughters' had their dance recital this afternoon. Of course they rocked it out and I had one of those proud papa moments. Then there were graduation parties to go to. On the upside, the trend of graduation parties is still holding true, both we went to today had our BBQ Sauce as part of the food offerings. One had it on the side and another had it straight mixed in. Either way, it puts a smile on my face.
I have a confession to make, when it comes to making small talk at gatherings, I suck. I actually for awhile would try to think about different stuff to talk about with people at these gatherings. You know light, non polarizing, common knowledge, banter. Because, quite frankly, my one track mind runs into boring conversations for most. Afterall, for some reason, not everyone is absolutely obsessed with barbecue, home brewing, business, cooking, social media, basicly all the stuff I seem to be into. This time however, I didn't really have to think too much. Everyone was either complimenting on the sauce or asking questions about the business or about the comp we're headed to. It was great but, I knew not to over step bconversations by balancing it out with asking what they are doing and bringing up how hot it was the other day and about turning air conditioners on for the first time this year. The thing that was great to hear though was how much not only family but the community is glad we make our product.
The true icing on my cake of a day was getting a package in the mail from AML Wood Art. This is a new business run by my friend Marty Leach out of the Bay Area in California that specializes in custom made exotic wood handles for smokers, grills and cookers. And inside the box? Two brand new Claro Walnut handles for my barrel smokers.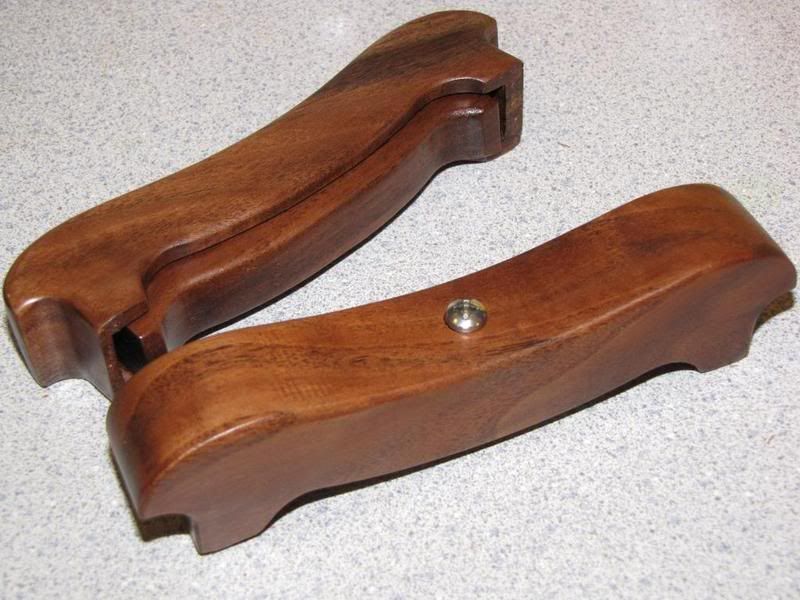 The install was super quick and they look spectacular!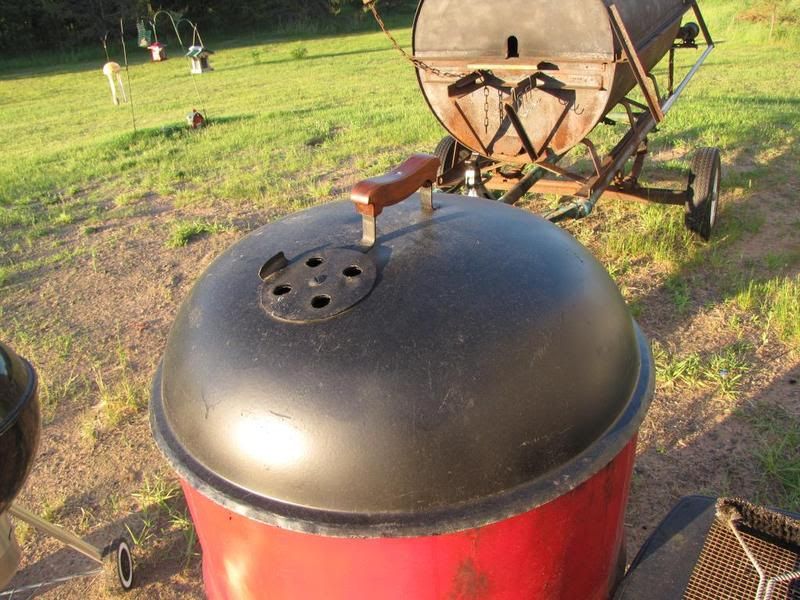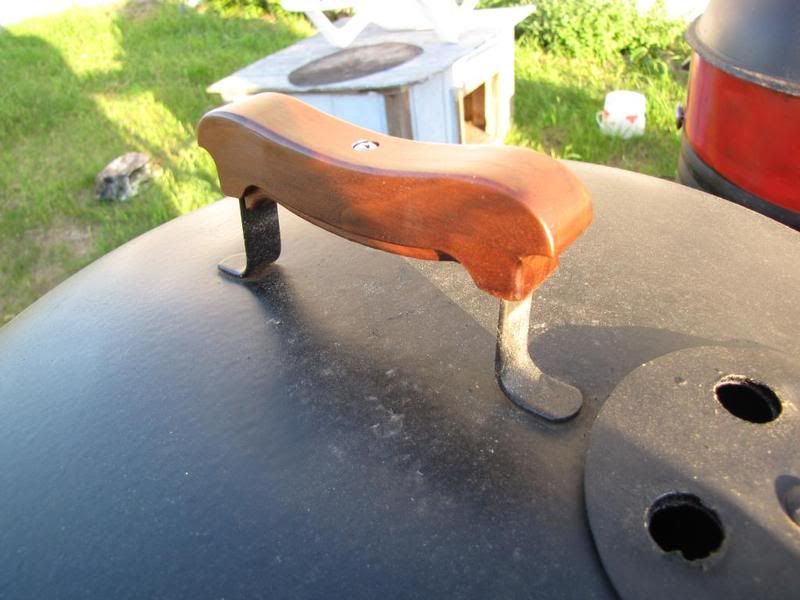 Now some of the beauty that these smokers create on the inside can be seen on the outside. What a great day!
Written by Tom
When your head isn't on straight, it all goes to hell. Think I've been wrapped up too much in thinking about cooking for a competition that I had a brain fart when it came to cooking at home. I got home and had the opportunity to fire up the grill for dinner so, of course I jumped on it. Only problem was, no meat thawed out to cook. No sweat, grabbed some chicken breasts out of the freezer and set them for speed thaw in the micronuker. While that was going on, I got a chimney full of coals going. The coals got dumped in but, then I realized I hadn't mixed any wood in with the coals for flavor. Now, If I had been smart, I would have just straight up charcoal cook everything. But, instead, I put a big ole chunk of hickory on the coals. Not thinking anything of it though, I went inside to get the chicken ready. Opened up the fridge and no Italian dressing. Well, there went that plan. Out came the Chicken Dust. I seasoned up the chicken and set it off to the side. Trash bag potatoes sounded good so I cubed up 6 potatoes and an onion, through some Olive oil and a little rub on and bagged them up. Potatoes take longer to cook than the chicken so they went onto the grill to cook indirectly first. Figuring I had given them enough of a head start, 15 minutes later I threw the chicken on and when I did, smoke was rolling at an alarming rate from the grill. The whole chunk of Hickory had caught on fire and was emitting tons and tons of smoke. 25 minutes later, the chicken breasts were done but, the potatoes weren't. They took another 15 minutes to finish up. The worst part, everything was over smoked. And not with good smoke either. On the upside, the chicken was very tender and the rub was delicious.  The off taste of smell was apparent but, overall the chicken was eddible. The worst part was that the potatoes got over smoked as well to the point where most of the family wouldn't even eat it.
It really was disheartening to flub up a basic home cooked meal like that. It just goes to show that when you try to rush, you make mistakes and some of them taste like crap.
<< Start < Prev

21

22 23 24 25 26 27 28 29 30 Next > End >>


Page 21 of 46