Big Butz BBQ Sauce
Out of the woods and onto the grill!
| | | | |
| --- | --- | --- | --- |
| Tom'S Parmesean Fried Zucchini | | | |
Written by Tom
This will get you eating zuchini like it's going out of style!



Tom's Parmesean Fried Zucchini:
1 Large Zucchini
1 Cup Italian Bread Crumbs
1/4 Cup Parmesean Cheese
1 Tbs Chicken Dust (or just about any rub will do)
2 Eggs beaten
2 Cups of oil (or 1/4" deep in a pan)

First I find a nice looking zucchini, oh look, here's one!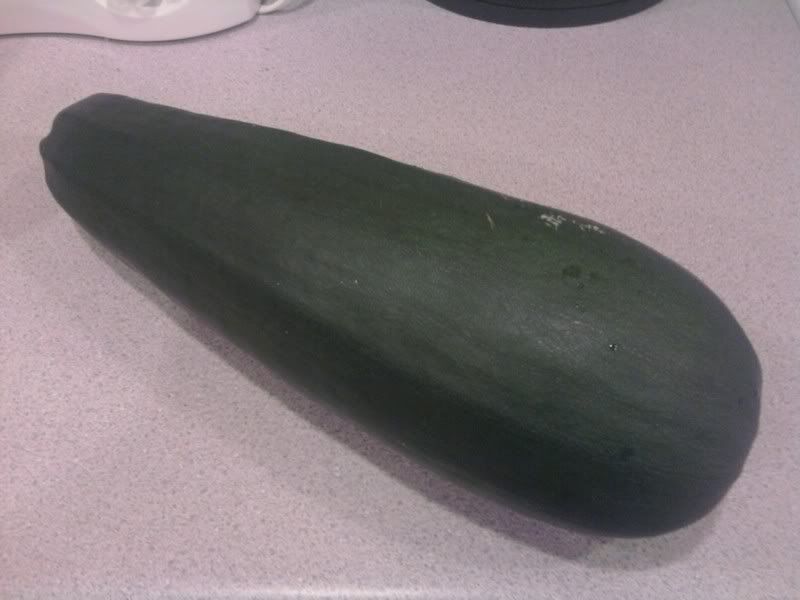 Cut the top and bottom off then split down the middle.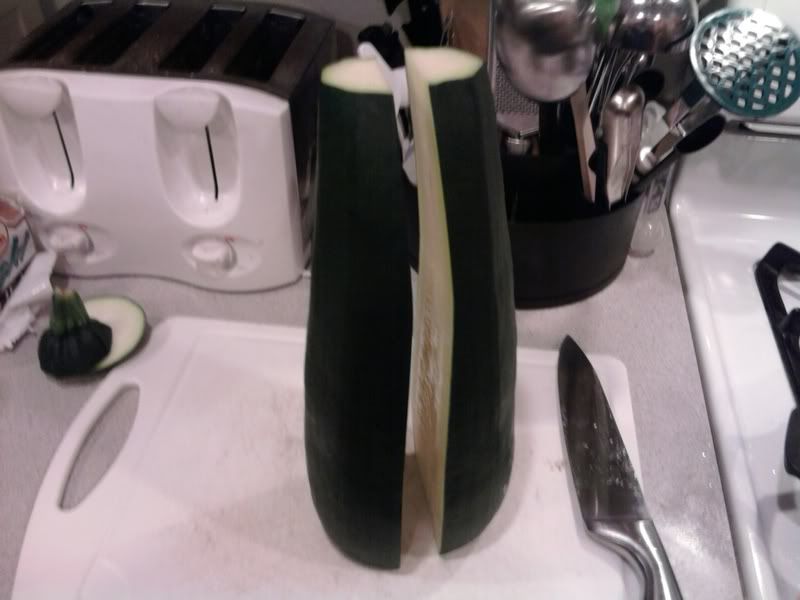 With a large spoon, remove all of the seeds & guts.


Then slice into steak fry size. (about 4" long and 1/2" wide.)


At this point, get a frying pan loaded up with your oil and put it over medium low-medium heat. Then it's time to mix up the coating.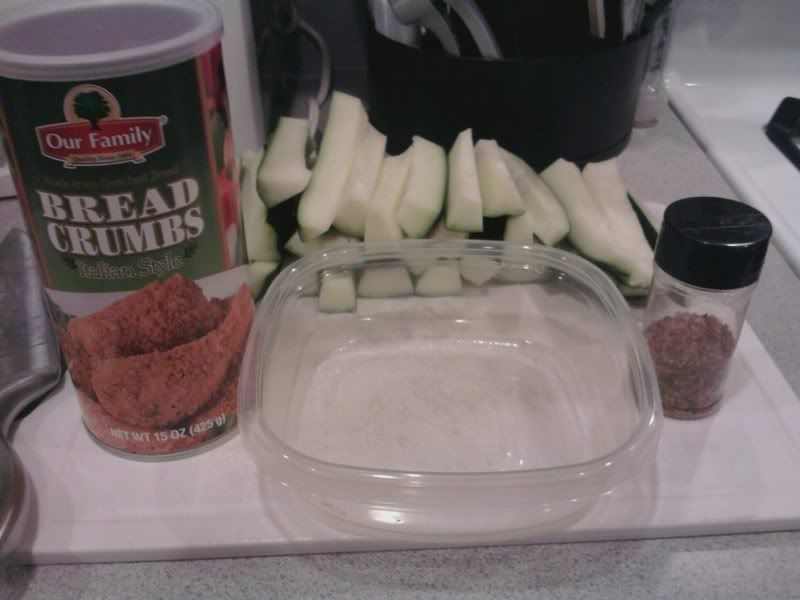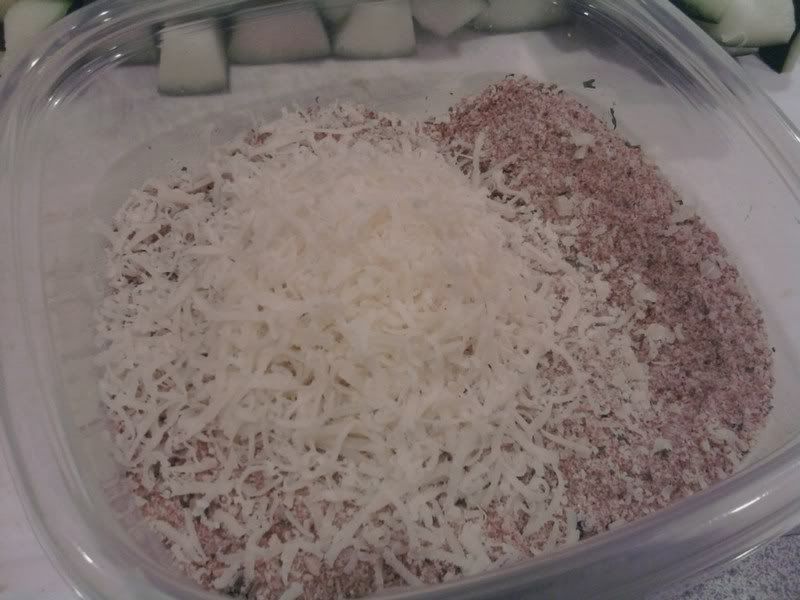 Beat the eggs in a seperate container and get your dipping and breading stations set up.


Start by dipping one of your zucchini fries in the egg wash, then roll it in the coating.


Then into the hot oil they go.


Depending on how hot your oil is, they will need to be turned somewhere between every minute to every 30 seconds.


And here they are all stacked up and delicious!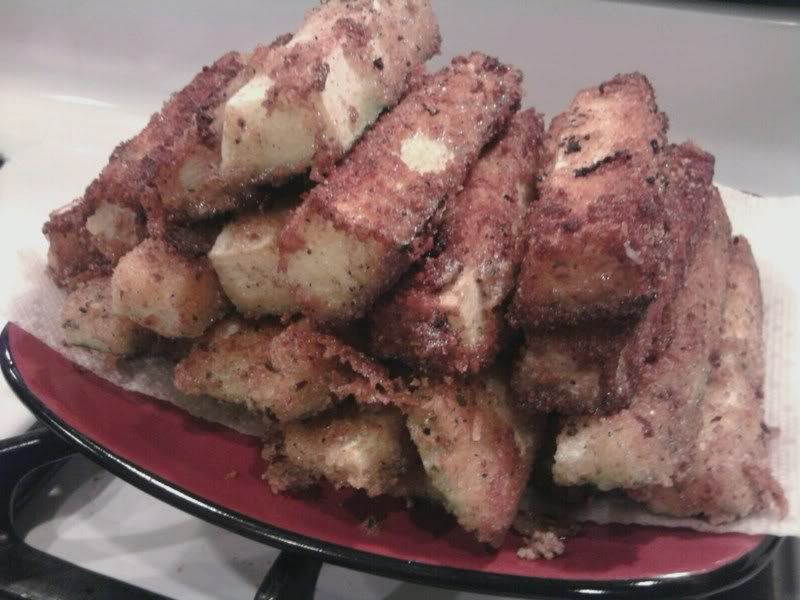 These little goodies are great by themselves or with some BBQ Sauce to dip them in! Give them a try for yourself and you'll find eating your veggies never was so good!